Boston Bruins Preview (2021-22) – Defense and Goaltending
How will the Bruins' defensive unit perform this season?
Welcome back to the fourth and final installment in my Bruins roster preview for the 2021-22 NHL season. The Bruins have been a stout defensive team for years, and this year should be a continuation of that trend. The B's have a Norris Trophy contender in Charlie McAvoy leading the charge and will introduce a brand new goaltending tandem this year that has the potential to be one of the best in the league. Let's take a look at what the Bruins' defensive front could look like this year.
Matt Grzelcyk (LHD)
Expected Statistics: (10G, 30A, 40pts)
Standing at five-foot-nine, Matt Grzelcyk is one of the Bruins' smallest defenders, but don't let his size fool you. Grzelcyk is effective in his own end and a genuine offensive threat– and his statistics back that up. Grzelcyk posted 20 points in just 37 games last year, the best offensive year of his career. Most likely to be partnered up with Charlie McAvoy again this year, Grzelcyk could potentially top his totals this season.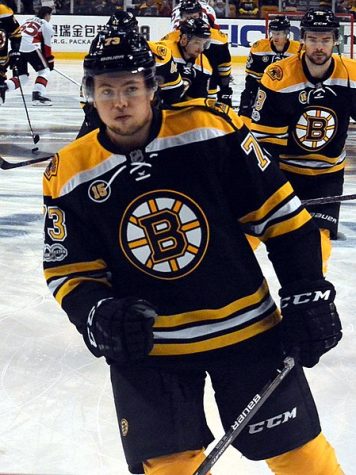 Charlie McAvoy (RHD)
Expected Statistics: (10G, 40A, 50pts)
Charlie McAvoy is unquestionably the organization's best defenseman, and coming up on a contract year, could play the best hockey of his career this coming season. After a wild offseason that saw defensemen around the league getting huge contract extensions (Darnell Nurse, 8×9.25M, Dougie Hamilton, 7x9M, Cale Makar, 6x9M ) McAvoy appears poised to cash in on his superb play come next summer. The 23-year-old has been in conversation for the Norris Trophy for several years now, and I think this next year could be the one where he finally wins it, or at least finishes top three in voting. If McAvoy continues his forward momentum and produces offensively and defensively at the superstar level he's shown glimpses of, I have no doubt that he will be on everybody's ballots as the league's best defenseman. 
Mike Reilly (LHD)
Expected Statistics: (5G, 25A, 30pts)
Reilly was a great addition to the Bruins' squad at the trade deadline last April, bringing the puck-handling skills that the B's blue-line was lacking. Reilly is most likely to be paired with Brandon Carlo to begin the season, where the two can provide consistent play at both ends of the ice. While Carlo is more of a shutdown defenseman that will eat big penalty-killing minutes, Reilly can bring the type of offensive skill and puck-moving ability that will be valuable for zone exits and entries. Reilly likes to shoot the puck, but he hasn't been able to score a goal since the 2019-20 season. Hopefully, with some power-play time, he can change that this year.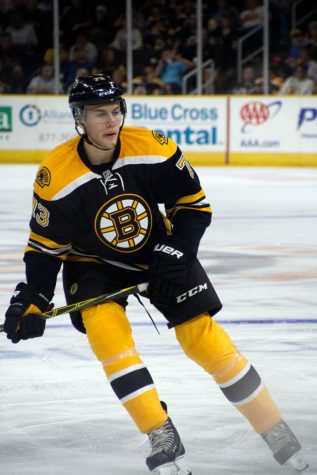 Brandon Carlo (RHD)
Expected Statistics: (5G, 15A, 20pts)
After an illegal check to the head from Washington Capitals winger Tom Wilson, Carlo had trouble staying healthy last season, but hopefully has recovered fully over the summer. Carlo has never been the type to score too many goals from the blue line, but he will provide a great defensive presence on the second pair. If he can stay healthy for the whole season, Carlo will be an essential part of the Bruins bid for a playoff spot. 
Derek Forbort (LHD)
Expected Statistics: (2G, 10A, 12pts)
Forbort was another one of GM Don Sweeney's many offseason signings, but one of the few defensive pickups. After losing Jeremy Lauzon in the Seattle Kraken expansion draft, the Bruins looked weak on the left side behind Reilly and Grzelcyk. Forbort should shore up that left side and add defensive presence and penalty-killing experience. In close games, he could play alongside McAvoy in a shutdown role. 
Jakub Zboril (RHD)
Expected Statistics: (2G, 10A, 12pts)
Zboril had his first lengthy stint with the Bruins just last year, so it is hard to project what his game may look like this season. Expectations were high for Zboril when he was taken in the first round of the 2015 entry draft, but since then he has struggled to establish himself as a full-time NHL player. Last year he had difficulty with his on-ice decisions, particularly while handling the puck. This year, he should be working to improve his decision making if he wants to stay in the lineup night-to-night. 
Healthy Scratch: Connor Clifton
Clifton has been a fan favorite in Boston ever since he scored his first goal in the playoffs during the Bruins' Stanley Cup run in 2019. His high-octane, hard-hitting brand of hockey made him popular amongst fans but less so with management, particularly when his brazenness on the ice led to poor decision-making. I believe that Clifton is a better defenseman than Zboril, particularly when he's on his game. That said, I think that management wants to give their first-round pick more opportunity to develop into a full-time NHL player, which is why Clifton will be the next man up. 
Goalies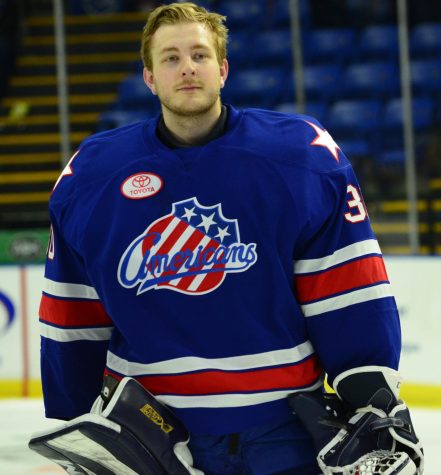 Linus Ullmark (G)
Expected Statistics: (50GP, .920 SV%, 2.55 GAA)
Ullmark was a sixth-round pick by the Buffalo Sabres in 2012 and grew into the starting role there over the next nine years. His past two seasons have been the best of his career, posting a .916 SV% over 54 games in both seasons combined. What's more remarkable about Ullmark is that he played so well behind a Sabres squad that was consistently the worst team in the league. Ullmark was something of a surprise signing by the Bruins, but now that he's here, Twitter and Reddit have projected him as a dark horse Vezina Trophy candidate, considering the Bruins defense is far stronger than that of the Sabres. I believe he will have a great shot at the trophy, provided he can play as well as he did in Buffalo these past two years. 
Jeremy Swayman
Expected Statistics: (30GP, .919 SV%, 2.55 GAA)
Jeremy Swayman was a brick wall against every team he faced last season, posting a 7-3 record and an unbelievable .945 SV%. The University of Maine standout will most likely see his numbers come back down to earth with more games played, but I expect Swayman will be given a lot of reps in a backup role to Linus Ullmark. Swayman has played at an extremely high level in every league he's competed in, and although his ten games of NHL experience are a limited sample size, there's no reason to believe he won't perform at a high level in his first full NHL season. Hopefully, he can be the Bruins' future netminder for years to come. 
That's all for my Bruins roster projections– I hope you enjoyed this early look at what the Bruins could look like this year. I'd like to revisit these predictions at the season's end and reevaluate my predictions, so stay tuned for that in a few months. If you haven't read the other installments in this series, I recommend you check them out:
Leave a Comment
About the Contributor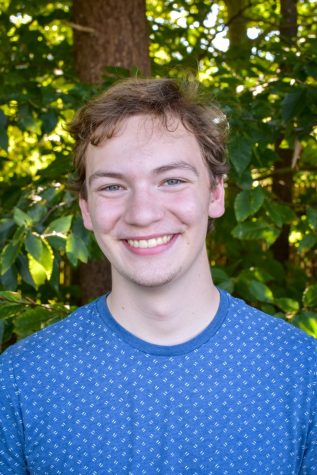 Leo Kagan, Staff Writer
Leo Kagan is a senior at Hamilton-Wenham Regional High School. He has written for the General Consensus since his freshman year and has enjoyed being a...