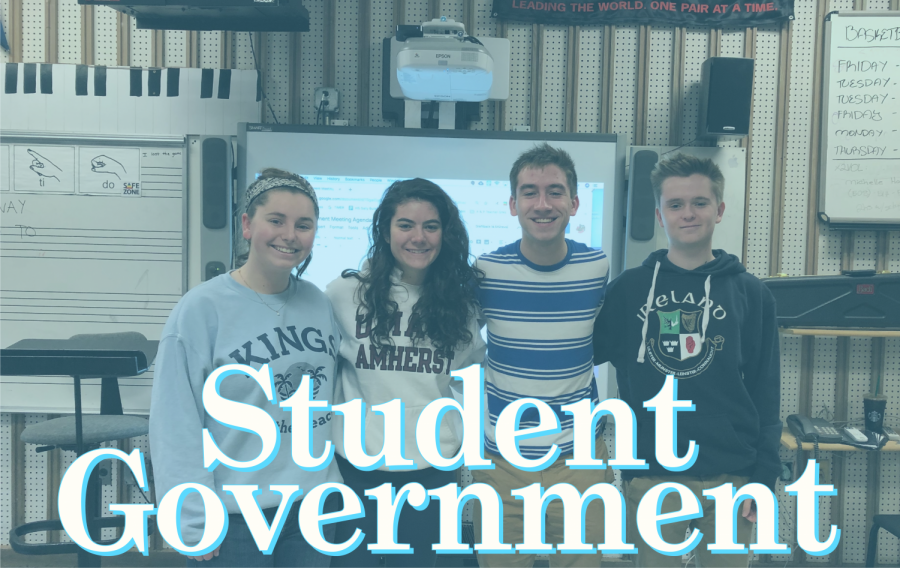 Student Government
Student Government
Overview:
This group, which recruits membership from the entire school, is a supervisory and service organization. Voting members in Student Government are the class officers and four representatives from each class directly elected by the class. Student Government runs elections, supervises the calendar of events, selects students for certain awards, monitors fundraising and investigates issues of concern to the student population. Members of Student Government occasionally serve as an advisory council to the Principal and faculty as well as bring issues to them in acting as a sounding board in issue resolutions.
Student Leaders:
Student body officers are Lauren Verge (president), Emily Vanderwilden (vice president), William Glovsky (secretary) and Jack McMahon (treasurer). Each class also has a president, vice president, secretary, treasurer, and four class representatives.
Who Can Join/How to Join:
Any student in good standing can pick up a nomination form to run for office during elections. Officer terms are for one year. Elections for student body officers and sophomore-senior officers are held in the spring of each school year. Elections for incoming freshmen officers are held at the beginning of each school year and re-elections are held in the spring.
Advisor:
Ms. Borek ([email protected])
Student Leader: Lauren Verge ([email protected])