What is The Senior Symposium?
May 15, 2023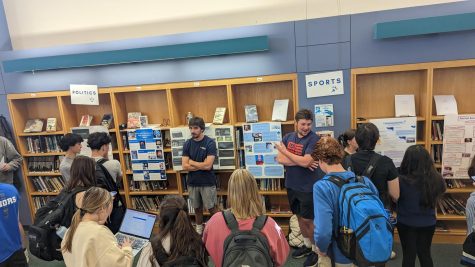 The Senior Symposium takes place at the end of every school year during quarter four.  Starting in early February, seniors in CP and Honors English classes research and write about a topic of their choice, intending to learn more about their subject and then present at the symposium.
This isn't your usual type of English paper, though; these 10-12 page papers are written in more of a scientific fashion, consisting of sections of summarized sources and research reflections.  I spoke with Dr. Raymond Pape, an English teacher at Hamilton-Wenham, to learn more about the symposium and where this idea came from. 
"The Symposium has been around for 4 or 5 years now." Dr. Pape said.  During COVID, the seniors in 2020 would present their projects to juniors over Zoom, quite an odd change from the usual format of this event.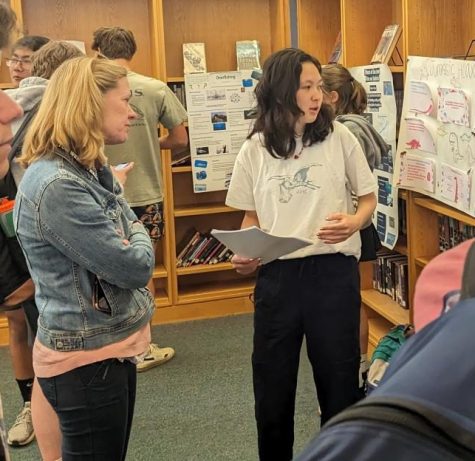 The symposium is organized by categories, which include but are not limited to technology, health, and business.  Pape noted a few trends over the years, explaining that health is usually very popular and has consistently been the most significant category every year. 
Students can take away many things from the symposium, most importantly: it is essential to stay up to date on these assignments so that you won't get caught off guard with several of them to do, and that organization is critical.
Dr. Pape ended with some helpful advice for upcoming seniors heading to CP or Honors English: "Love the topic that you investigate," and ensure that whatever you choose to research will still be interesting to you by the end of the school year.