#Limitless: The Rise of DECA
November 16, 2018
HAMILTON-WENHAM REGIONAL HIGH SCHOOL—For the past two years as I've scrolled through Instagram, I've noticed many pictures of my smiling classmates in business attire, making tilted squares with their hands. Usually, the hashtags #DECAcated and #Limitless–DECA's slogans–can be found in the caption. When I was a freshman, these posts were out of the ordinary, but over time, they have become more common as DECA has expanded in our school.
The flyer with the upcoming ICDC competition locations outside of room 209 lets you know you've found DECA headquarters before you even enter. Walking into a meeting, it's hard to believe that DECA is a fairly new club. The room is packed with students; they bustle around rolling tables and chairs, discussing ideas and collaborating with team members. Officers discuss upcoming events with their groups and give tips for competitions to new members.
When DECA first came to Hamilton-Wenham, there was only a small group of thirty students involved. Now, two years later, nearly a third of the school participates in the club. At the beginning of its existence at HW, DECA was a relatively unknown organization. How did it grow to become the most popular club in the school?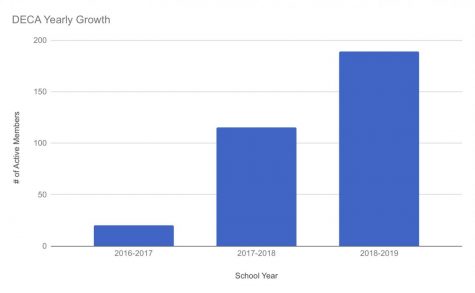 When DECA was first introduced to the school in 2016, it was only available to students in Financial Literacy, Math and Finance, Principles of Marketing, Economics, and Sports and Entertainment Marketing. After its first year, the club was opened up for all students in all grades.
Originally founded in 1946, DECA now has 200,000 members from 3500 different high schools. DECA's name stands for Distributive Education Clubs of America and according to their website, their mission is to "[prepare] emerging leaders and entrepreneurs in marketing, finance, hospitality and management in high schools and colleges around the globe." Although this mission is very business-oriented, DECA is not just a club for students interested in finance or marketing.
"It's important to note that to be in DECA you don't have to have a background. You don't have to know specific things from a business class," said Valerie Wise, a student officer.
After speaking with various officers and Ms. Wheeler, DECA's advisor, I discovered that the club's purpose as a whole at our school is to teach skills that are helpful for all students, not just the ones who are interested in business fields. In fact, Mr. Tracy introduced DECA to the school because he thought it would give students the opportunity to learn transferable skills for jobs and college.
"The skills we stress are leadership, teamwork, problem solving, and presenting. These are skills that are valued in all career fields and that is why so many students are attracted to DECA," said Ms. Wheeler when asked about how students benefit from the club. DECA provides students with many chances to build their skills during the school year through activities such as leadership training, workshops, networking, professional speakers, and competition.
DECA competitions start at the district level, and students who do well can progress to States, and even the international competition. The potential to compete at an international level is one of the many factors that draws people to the club. Many members have set their sights on this year's competition, which will take place in Orlando at the end of April of 2019.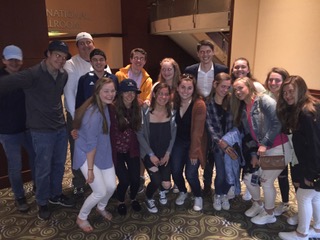 What's unique about DECA competitions is that almost anyone can succeed; there's no need for previous experience. Student officer Cameron Guyer, senior, said that he's seen "a number of people not know much about DECA and show up to their first competition and still succeed."
Vice-President Lauren Verge said that competitions have taught her confidence. "Sophomore year when Val and I were competing, we had to learn how to present ourselves well. Moving onto Nationals [we were] jumping into a new situation and we just had to go for it".
For Valerie Wise, "It's all about being enthusiastic… In a sense, I've learned how to sort of, fake it till you make it. I feel a lot more comfortable public speaking after talking to judges and adults."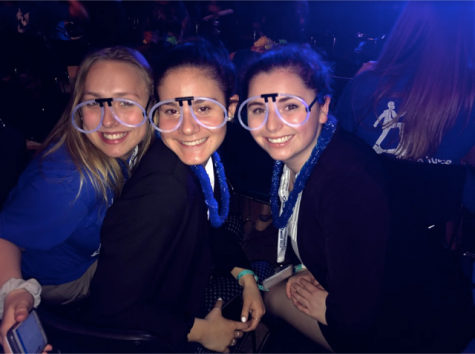 However, DECA isn't just about the competition. This year, Ms. Wheeler and the student officers are working on expanding the club even more by bringing in different speakers, setting up a mock competition, and networking with local business professionals.
"They wanted this to be more than competition," explained Ms. Wheeler. "Over the past two years, the officers and I have done a really good job in conveying the value of DECA and that it doesn't have to be all or nothing." This flexibility sets the club apart from others and is one of the reasons that it is so appealing. Students can choose how they wish to participate based on their personal goals and their schedules.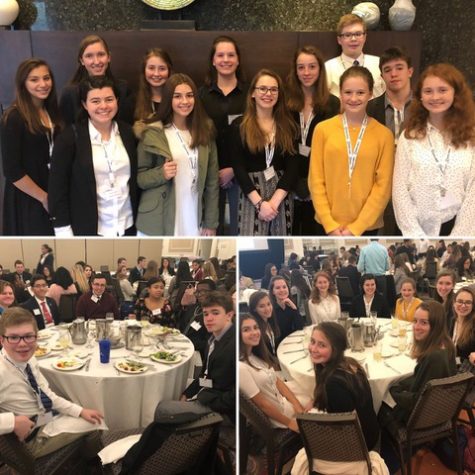 Many students turn away from clubs if they feel they cannot make the commitment. However, this is not the case with DECA. In order to be a member in good standing, participants only need to attend three events a year. This way, students who have busy schedules can still take part in a club.
According to Wise, "People see [DECA] as a more flexible thing… it's more like what you put into it, you kinda do whatever you want with it." That means there is no set approach to any aspect of DECA; it's all about student choice. "My goal as an advisor is to make sure the experience is valuable for every single member, regardless of their interest or intent to pursue beyond high school," said Mrs. Wheeler.
When students have the ability to choose how they want to interact within a club, they often have a more fulfilling and fun experience. "All 180 members don't do the same thing, which is cool because the club means something different for everyone," explained Verge.
For some, DECA is a way to learn and explore outside the traditional classroom setting. "It's a great way for kids to find other interests in school that help in the future. If you're not a huge fan of the things you're learning in school, Ms. Wheeler's class and DECA provide a good experience to learn some new things," said Guyer.
For others, DECA is a chance to go on more field trips, an opportunity to challenge themselves, a helpful addition to their college applications, or a way to "branch out and meet new people," as sophomore officer Lily Waterman put it. The club has something valuable for anyone who joins.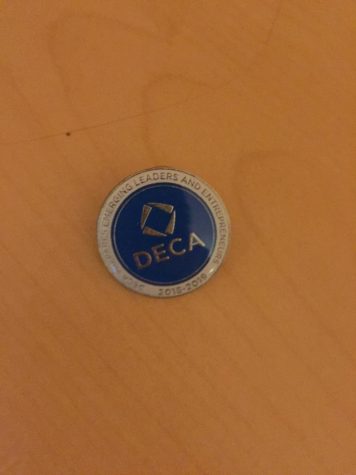 Finally, many students want to be a part of something bigger than the school. DECA starts at the school level but ends internationally, so members have the opportunity to interact with students from different schools around the country, and even students from other countries.
After seeing the beaming faces of my peers on social media, and speaking with Mrs. Wheeler and the officers, I've realized that DECA is something special because the opportunities that it offers are, well, limitless. With each school year, the club brings new activities to its members, and students who participate get to decide how they want to interact with the club. The chance to learn new skills, travel, and meet new people draws more and more students to the club every year. #Limitless is a fitting slogan for DECA, as it seems like the club's presence will continue to grow at Hamilton-Wenham.
Sources: https://www.deca.org/