Tips and tricks for surviving high school
November 16, 2018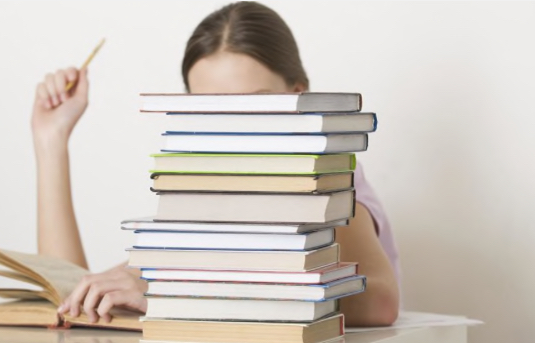 Coming home after a hard day at school, practice, rehearsal, or a job and still have to get more work done is tough. Most kids cannot get eight hours of sleep even though they try very hard.This seems like an impossible job, but this is an average day for most students at Hamilton-Wenham. Juniors and seniors have had a few years to get a system down, so they can give the rest of us advice about how to deal with the stress of school and other responsibilities.                                                  
Coming into the high school we are told from day one that colleges are looking at us. This can be stressful for someone coming from the middle school where there is a lot more slack. With homework piling up and grades mattering more than ever, students feel the stress.         
A lot of students play sports coming into freshman year. On average about ⅔ of the students going to Hamilton-Wenham participated in a fall sport this season. This big commitment to a team, along with increased demands in class, can feel overwhelming.                                                                      
Addie Condon, a junior at Hamilton-Wenham Regional High School, is the goalie for the girls varsity soccer team. She is also a dedicated student at Hamilton-Wenham who maintains a good GPA. But how does she do it? "I'm really good at time management. I know when I need to get my stuff done," Addie says. She recognizes that time management is one of the most important skills students need at this high school. One of the most important aspects time management for her is not procrastinating.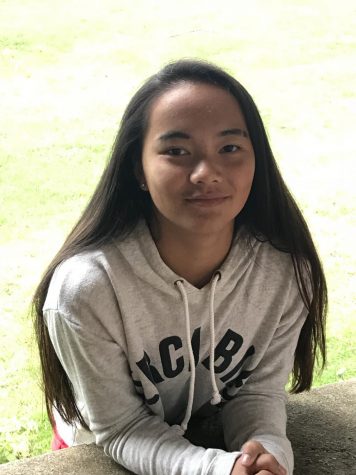 Jennifur Condon
 Addie recognizes the challenges student-athletes face. In order to succeed academically,  Addie looks to other students in her class to help her out. Whenever she doesn't understand a topic, she reaches out for help
"
"I find learning and being able to talk about what you learned is much more important than a grade. I don't mind if my grade aren't all A's, but I want to be able to converse about what I have just learned…" "
— Addie Condon
As Addie points out, getting good grades is not the only thing that matters. Joining clubs, playing sports, and getting internships are equally important.
Addie's one regret is not being too social in freshman year. Her advice to the freshmen is to be social and have fun. She believes that you should not worry about the grade on the paper, but if you understand the subject.
At Hamilton-Wenham, not all students are athletes. At the school there is a large number of students who also have to work. Students need to balance this responsibility with succeeding in school socially and academically. Just like student athletes, students who have jobs must juggle school and homework with their extracurriculars.
Caroline Dent is a junior here and works at the Wenham Tea House. Like Addie, Caroline values time management. "I don't waste time… if I know that I have a 6 hour shift Saturday and Sunday, then I will get my homework done the night before."
Having a tight schedule does not mean that you won't get time to relax and sleep. With the homework load pilling up and maintaining after school activities, many students do not receive the necessary amount of sleep suggested for kids their age. Even with her many commitments, Caroline still "prioritize[s] sleep."  Sometimes it is more important to get sleep and being able to do the your best work than it is to stay up late. Even when you are doing your best work that does not mean that your best work has to be an A+.
"
"I do not equate the numeric value of my grade to who I am as a person. You should care about your grades, but i as can let that define what the rest of my life and what will look like." "
— Caroline Dent
Grades are not the only thing that matters in your life. If you fail one test, it is one test. That test will not decide what college you go to. It will not determine your job and what you do. Don't stress too much on your grades because it will not follow you in the rest of your life.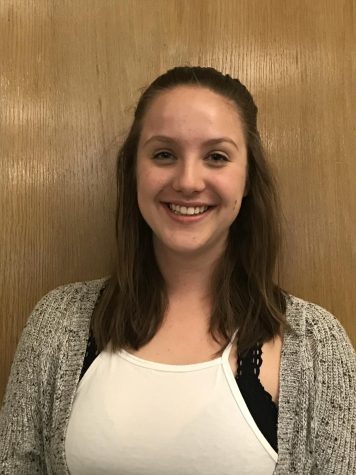 Hannah Pasquarello
When asked what she wished she had focused more on, Caroline said, "Myself, when I was a freshman. I had the time to go have fun and take the mental health days. I did not take [the opportunity] because I said that I was going to take it to focus, but you don't get that time back."
School is just one part of your life. Yes, it is important, but it is not the only thing that matters in life. Take time to make sure that you're doing your best.  "Take it easy. It generally gets harder. Freshman year is freshman year and you have to enjoy it…you are not alway going to have that time."
Every student is different and needs to figure out their own system that will help them juggle their life.