How Hamilton-Wenham gives back this holiday season
November 19, 2018
 At the Hamilton- Wenham Regional High School giving back is a component of what we stand for, whether it is the Ice Bucket Challenge or a turkey or toy drive.

"

It is important that we give back to our community"

— Ms. Sano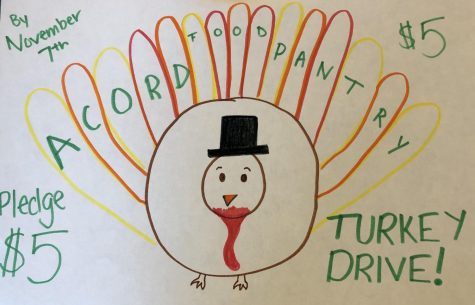 This year our school asked that everyone bring in $5 to donate, which helped to buy food for Thanksgiving dinners. Donations were accepted up until Tuesday, November 13th. Food was not donated; instead the money donated went towards buying the food that will be given to nearby food pantries.
The Turkey Drive has been going on for over ten years. It was originally started by Ms. Sano, who ran the Toy Drive and Turkey Drive through the Interact club. Ms. Sano understands the importance of giving back to our community and those in need, which is why these drives were introduced to the school community.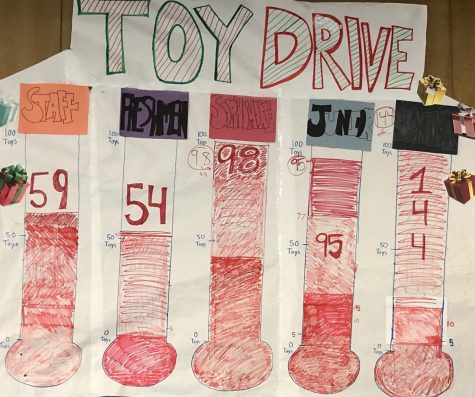 The Toy Drive is a way to provide toys for children whose parents may not have the funds to buy toys themselves. In the past the Toy Drive was run by Ms. Sano, but this year it was run by Ms. Rogal. All students were asked to spend around $10 or more to buy a gift for a child ranging from a newborn to a 12 year old.                                                                         
Each class had a goal of collecting 100 toys, which has been divided between two organizations, Toys for Tots and Pathways For Children. All the gifts collected will be donated to families in Hamilton-Wenham and the surrounding communities.
 In the end the seniors had the most toys, with a total of  151 toys, which happens to be more toys than people in their class. Juniors came in second with 98 toys, same as the sophomores. The staff came in forth place, beating the freshman by just a five toys.