What is the best 1:1 program for Hamilton-Wenham?
January 15, 2019
Students in the halls of the high school are tired–tired of lugging 7 binders and textbooks back and forth from home to each class. Fortunately, students now walk through the halls with less weight on their back thanks to Hamilton-Wenham's 1-on-1 program.
Hamilton-Wenham has had a 1-on-1 learning system involving a device for some years now, and the school suggests that students use a school administered iPad. The school needs a device that has easy mobility. iPads can either be bought by the student, or loaned to a student by the school in exchange for yearly payments. The iPads include all the apps that the school says a student will need for their classes. However, this isn't the case for every student. Not every student is carrying an iPad around with them day-to-day.
If you walk into any given classroom, odds are you will see a substantial range in devices being used. While the most popular is the school-owned iPad, many students use computers, generally either a Macbook, a Windows, or a Chromebook.
While paper becomes more and more obsolete in the school environment, it's crucial that we choose the best device for student learning.
So which device is best for school life?
iPads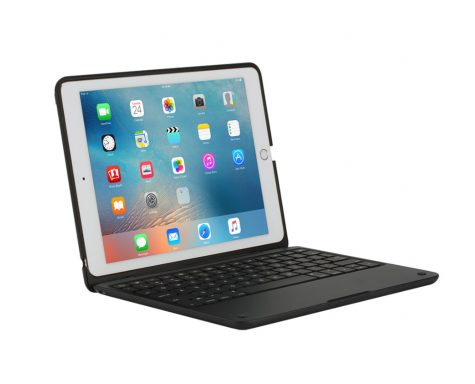 iPads are the school's recommended device, but what are some of the pros and cons of using iPads?
Pros:
iPads are great for writing notes, especially when using Notability (the app used for the majority of classes). Notability is often used for marking up documents and PDFs.

iPads cost somewhere around $329-$1899, if you buy your own. However, you can lease one from the school and get all of the school approved apps with monthly or yearly payments, which will eventually cover the debt students owe to the school.

The touchscreen also helps with taking notes in class, especially in math because you are able to draw and write symbols on the touchscreen.
Cons:
School iPads have Self Service, which means that you do not have App Store and you can only get certain apps that have been approved. This can make it hard when you need to get an app that is not in Self Service for a class.

iPads don't come with a keyboard if you elect to buy your own, but most classes require the use of keyboards for writing, which costs more to get. Keyboards are essential for classes when you have to write notes or essays. Keyboards have a price range from $30 to $150.

iPads are prone to lag, but this stems from issues with the school's WiFi network

Some programs, apps, and systems simply don't run on iPads, which often creates issues between student iPads and teacher-owned Macbooks.
"IPads were chosen for their mobility" says Mr. Tracy. Many students use an iPad because of how easy it is to move around. But now with iPhone having a camera for classes computers are become a more common sight around Hamilton-Wenham.
When iPads aren't a student's number one choice, they will usually decide to use a laptop. Many students plan on using a school iPad for two years, then switching to a computer, however some students have both an iPad and a computer.
Macbooks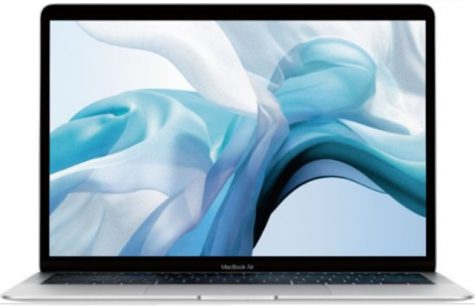 Macbooks are a common sight around Hamilton-Wenham, and are typically the second choice for devices.
Computers have the potential of becoming the main device for Hamilton-Wenham and it is possible that the computer will take over the 1-on-1 program in the future because of their growing popularity among students.
Pros:
Very simple and easy to use for classes, durable, and they tend to be well-built 

Reasonably compatible with Google unlike some other devices.

Bigger screen than iPad which can help when it comes to clarity.

The keyboard is attached, and it doesn't need to be charged which is very convenient.
Cons:
Often far more expensive than most devices. A used Macbook can be between $300 and $1000, and a new Macbook is between $1000 and $1300

No touchscreen, which can be a problem for note taking

Harder to take notes for subjects like math because drawing images with a mouse is far more difficult than with a stylus or finger.

Students can't take photos with the Macbook for notes or homework because there is no rear camera.

You have to take pictures of your homework with another device and send it to your computer to upload to Google Classroom on the computer
MacBooks are a good alternative for students who don't like the iPads. However, some students don't have enough money for a MacBook, which is why Windows and Chromebooks are also frequently used at the Regional.
Windows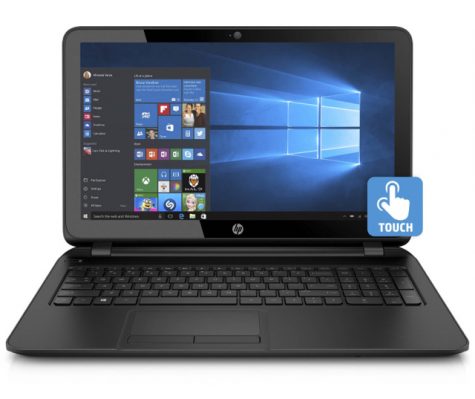 Windows are a less common option for students in this school, but they should be considered due to a reasonable price tag and compatibility with almost all programs students use.
Pros:
Windows computers are widely used in the workplace outside of school, so it can be used past high school.

Almost every program will run on them with little to no compatibility issues.

They are one of the more reasonably priced devices.

Built well if you select a good computer rather than just the cheapest option.

Very powerful specs.

Often works perfectly with Google applications.

Works well with PDFs and a variety of files.

Battery life tends to be reasonable across range

Unlike any other device on this list, they can be taken apart and parts can be replaced by users.

Windows laptops tend to take longer to become obsolete as most manufacturers do not practice planned obsolescence (designed to fail by manufacturers at a certain time) Apple practices planned obsolescence with MacBooks and iPads.

Can be bought with touchscreens like iPad.
Cons:
Cheaper quality PC's are not as good-looking as some Macbooks.

Windows is often more complex than a Mac OS operating system.

The cheaper low-end models tend to be poorly built, and fall apart over time.

You have to research what type of laptop you want, and find one that is right for you.

Are prone slow down if you don't maintain them properly by use virus scans, deleting old files and are careless with what you download.
Chromebooks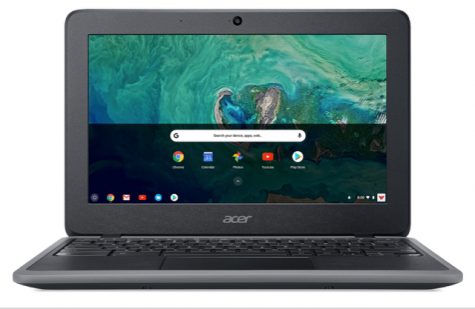 Most students are used to Chromebooks from middle school, but some prefer to use Chromebooks for high school as well.
Pros:
Are very compatible with Google applications such as Google Drive, Google Docs, Google Slides, Google Sheets, Gmail, and Google Photos.

Have good battery life due to smaller processor which trades power for efficiency.

Very cheap to buy—some models can cost only a little over $100.

Very simple to use as the operating system requires little technological knowledge to operate.

Made with Low-spec, cheaper technology which helps to keeps the price low.

Lightweight operating system allows for fast web-browsing experiences with high-quality video streaming.
Cons:
Generally have very poor build quality

Chrome OS is built on top of Android, a lightweight operating system meant for phones and tablets, which means that at its core, it was never designed to run on laptops.

Chrome OS is not as old as Windows or Mac OS, so it is prone to issues you may not find on older, more established platforms.

There is no mid-range model, so you either pay a lot or very little for a Chromebook.

Generally equipped with older or less powerful technology leading to slow speeds.

Do not tend to be a long-term item as they become useless to many after high school and to some after more than 2 years.
There are many choices for devices to use during high school. Many people will end up using more than one in their high school career. Each one of these devices has both positives and negatives to using them. In the end it is up to the students to choose what they want to use the device for, and what they want their device to do for them inside and outside of the classroom. Overall, the days of pen and paper in classrooms are almost gone, leaving only a few teachers who choose to remain with paper. The presence of technology is here to stay and every student is going to have to choose their device one way or another.