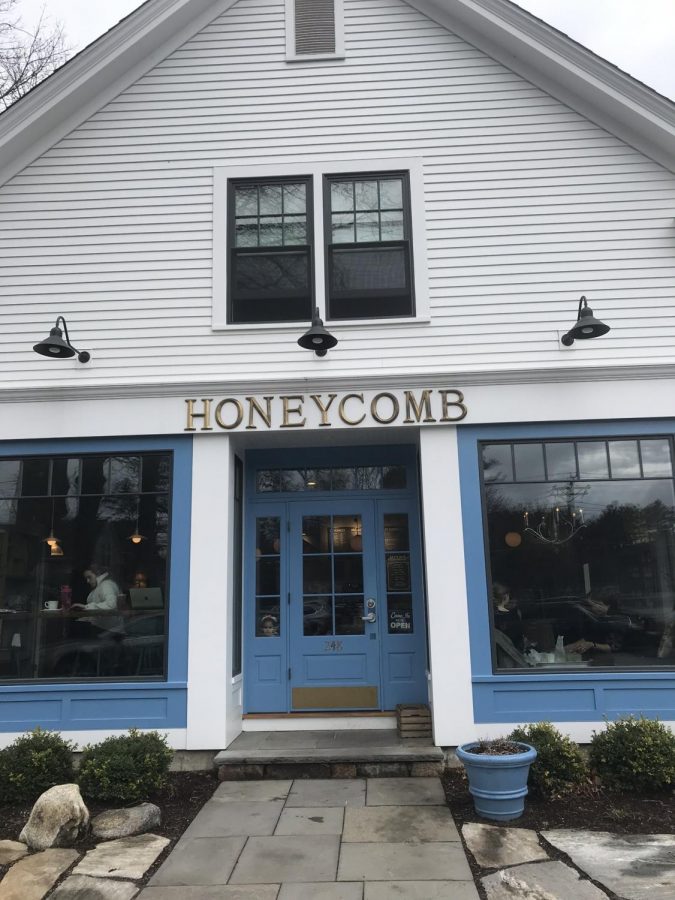 Honeycomb Bakery: Hamilton's hidden gem
"
One of the main goals that Lauren has for Honeycomb is "to create a space that felt really welcoming and that people wanted to sit and hang out [in]."
A small bakery sits on Bay Road in Hamilton. As you walk in the door, you are hit with the delicious aroma of the freshly brewed coffee. The newly baked pastries are displayed inside a glass case, and the low hum of voices pulses throughout the room.
Honeycomb was started by Lauren Kroesser Moran, who graduated from Hamilton-Wenham Regional High School. She spent the summers working in her family's restaurant in Nantucket. She obtained her culinary certificate at Boston University and went on to study under the renowned chef Jacques Pepin. She continued her culinary career by becoming a pastry chef at Sel de la Terre, under Frank McClelland. She was the executive pastry chef at Eastern Standard Kitchen and Drinks, and worked with Jeremy Sewall and Garrett Harker. Lauren and her husband, Billy Moran, are expecting a baby in September!
She was helped in her journey with Honeycomb by her family and friends. Her mother still works there one day a week, and her dad has helped a lot with the building itself. His salsa recipe is still used.  
The name itself comes both from the tiles she found that resemble a honeycomb, but also conveys the way that everyone involved works together like a hive of worker bees.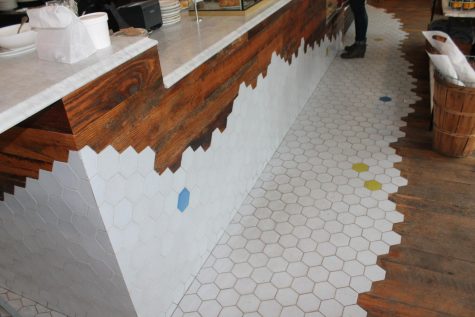 One of the main goals that Lauren has for Honeycomb is "to create a space that felt really welcoming and that people wanted to sit and hang out [in]."
A friend of mine who has been there before with me, Caroline McKay, described the atmosphere as "friendly and open."
Something that the bakery prides itself on is its use of  locally-sourced ingredients, which make for the highest quality treats.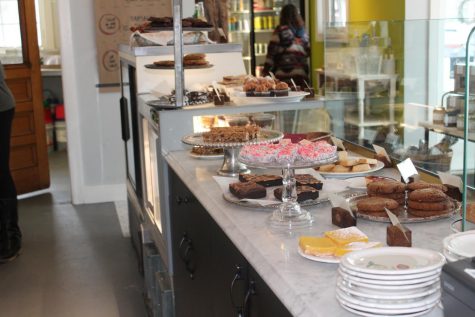 Although the welcoming atmosphere contributes a lot to Honeycomb, the food itself stands out.
Some of my personal favorites are the blood orange hibiscus tea, the Turkey Press sandwich, and the brownies.
The tea is refreshing, with a great combination of fruity flavors.
The Turkey Press is served at the optimum temperature. The cheese melts over the juicy turkey, and the avocado adds some freshness, as well as flavor. The bacon contributes an excellent crunch and meatiness. The spicy mayo adds the perfect kick, and the bread on the outside helps to combine a variety of great ingredients and tastes into one of the best sandwiches I've had.
If you like dessert, each bite of the brownie has a dark, chocolate richness paired with the cream cheese swirled artfully on top.
When I asked her if she had any advice for someone pursuing a culinary career, Lauren replied, "I would say to work in a kitchen first, even before you go to school.  I think it's really valuable to work in a professional kitchen and figure out if its for you, because it is unlike a lot of other jobs. It's active and physical, and you have to be able to think on your toes and work quickly."
Next time you are on one of the busiest roads in Hamilton, make sure not to pass up the opportunity for anything from a delicious meal to a steaming cup of coffee to go at Honeycomb (248 Bay Road).