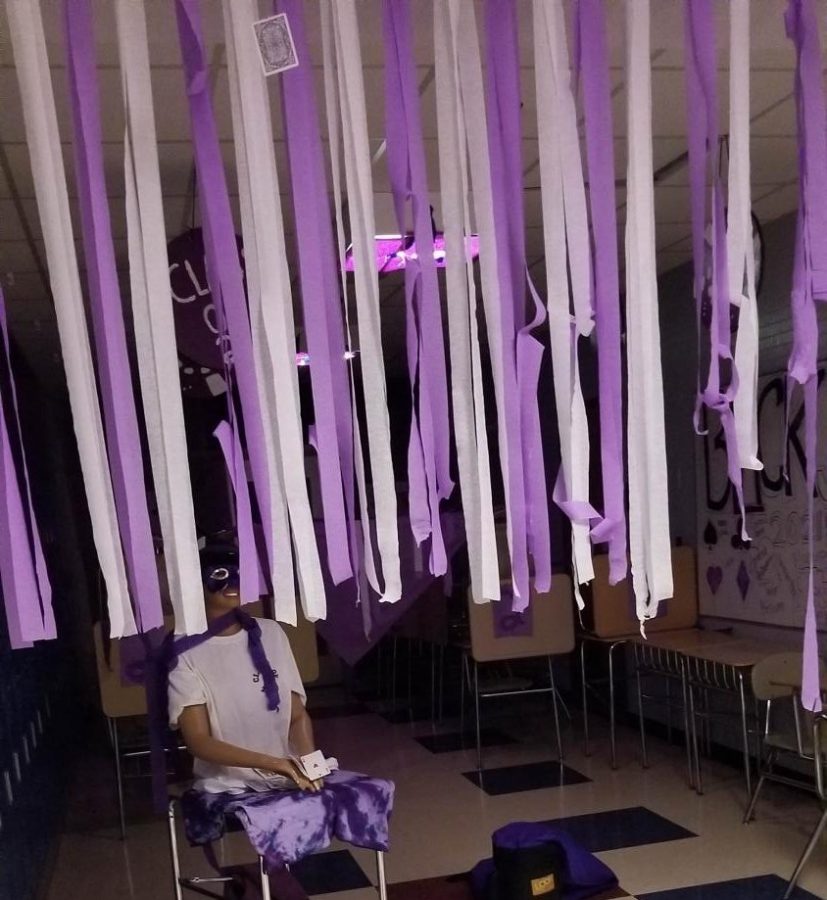 Environmental Impact of Spirit Week
December 4, 2019
Letter to the Editor
Plastic cups taped to the walls, streamers draped across lockers, strings of beads dangling from the ceiling, posters emblazoned with class slogans…..the high school halls are transformed during Spirit Week.
Last year, as I walked around admiring the creativity, a thought kept occurring to me: Is all of this stuff just going to end up in a landfill somewhere? Sadly, I knew the answer was yes. It bothered me enough that I'm writing this letter. I want to know if we can "green up" Spirit Week a bit.
Changing the hallway decorating contest seems like an easy — and smart — place to start. This is especially timely since China announced in 2018 that it no longer wanted to be the "world's garbage dump," according to ​The New York Times.​ Prior to 2018, it recycled about half of the world's plastic and paper products. The ban has left countries scrambling to figure out what to do with trash they used to ship overseas. Two alternatives — burning waste or burying it in landfills — are problematic.
According to globalcitizen.org, U.S. communities generate more than 258 million tons of solid waste each year. ​The problem is that the 2,000 active landfills in our country that hold the bulk of this trash are reaching their capacity, according to a new report by the Solid Waste Environmental Excellence Protocol (SWEEP).
Although the hallway decorating tradition brings classes together, it pains me to know that within a day or two of being taped to the wall, all of the decorations are torn down and thrown into trash cans. It's time to think about new ways to show our spirit. The seniors already paint a mural outside of the math/science office. How about giving the other classes their own corner of the school to paint? How about challenging the four classes to raise money for an environmental cause? The National Honor Society has been talking about establishing a composting program using food waste from the cafe. Could the four classes work together to make this idea a reality?
Getting rid of the hallway decorating tradition won't solve the world's environmental crisis by itself. But sending bags of plastic and paper trash to the landfill only makes a serious problem even worse.
Mrs. Mahoney
Leave a Comment
Wasting Spirit
When I walked down the hall this week, it was a mess.  On Wednesday this week, students worked hard to decorate different parts of hallways to compete in Spirit Day competitions.  Where some saw spirit, I saw waste. And then I thought about environmental concerns because everything is just going to get thrown out.  
The more I thought about it, the madder I got. I thought something could be done to be more productive and less wasteful.  Mrs. Mahoney recently wrote a letter to the editor of the General Consensus stating the same thing. She noted that "China announced in 2018 that it no longer wanted to be the world's garbage dump".  On globalcitizen.org, it says, "U.S. communities generate more than 258 million tons of solid waste each year."  And our 2000 landfills are "reaching capacity."
In Hamilton, according to the town's webpage, many things are not even really recyclable.  Any plastic under 3 inches will get caught in the machine, so it isn't able to be recycled.  Also, anything styrofoam isn't usually recycled either. There's too much waste!
We generate so much trash during spirit week, and it is all adding to the problem.  One thing we could do is use projector lights to decorate hallways. The ones that are projected on houses during Christmas time would be good to use.  This way, there won't be trash! I agree with Mrs. Mahoney. There has to be a better way to show spirit and not generate so much waste.
Leave a Comment