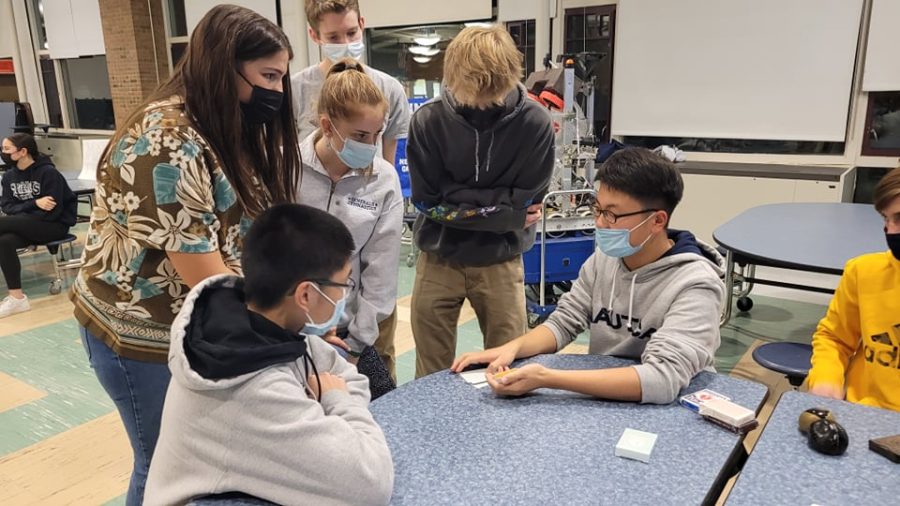 Juggling and Magic Club
An interesting club is the Juggling and Magic Club, run by Mr. Ben Hellman. This club is for anyone who loves magic or juggling, from experts to those just starting out.
Hellman said, "there were kids who could not juggle, who could not do card tricks last year, who came with no prior experience [and] within weeks, Andrew [Jones] had them juggling and trying card tricks. If people are interested and have never done it before, they should check it out."
Andrew Jones, the club's founder, is the current president and is an incredible juggler. He is eager to share his knowledge with others.  
From tricks with cards to juggling objects, anyone is welcome to join. They meet in room 108 after school on Wednesdays and are always looking for new members.