New head coach Marc Turiano Of HW Generals Varsity Girls' Volleyball team
October 20, 2022
The Girls' Volleyball team kicked off the season with a win against North Reading led by new head coach, Marc Turiano
Turiano takes over for former head coach Jenn Flynn, who retired last year after 11 seasons.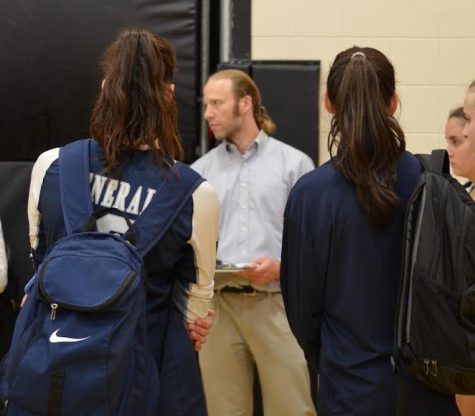 Turiano is no stranger to the game. He has 15 years of coaching experience at Salem State University and Regis College, as well as being an assistant coach at Missouri State University.
Turiano also has experience playing. He picked up the sport as a freshman at St. John's Prep. He has kept his love for the sport his whole life and intends to use that as a skill to help the team. 
Volleyball has always been a huge passion for Turiano. He says he wants to "instill a love and passion for volleyball" with the girls on the team. 
He knows that when leadership changed, it can be challenging. Turiano said, "it takes some getting used to, but these girls are very committed and focused on the game of volleyball and have adjusted to the new coaching style very well."
Kristina Montoya, a senior at HWRHS, said, "after two weeks of practice, we have already gotten so much better because of our amazing coach." 
Coach Turiano said his goals at HW "are to progressively get better throughout the season." As well as to "maximize what they can be as players and put them in a position to be successful."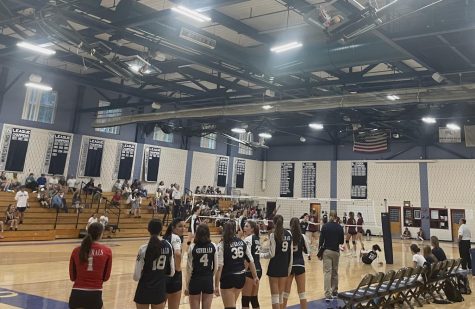 Coach Turiano has high hopes for these girls and he hopes he can give them good opportunities for college if they want to pursue volleyball in the future. 
Turiano wants success for this Hamilton-Wenham team and has lots of different experiences at different levels of play that he can use to help him along the way.
Volleyball has many more fun and exciting games for the Generals fans to come to watch and support. The regular season goes all the way through October, with playoffs beginning in late October. If you want to see the Generals in action, Linked down below are the websites to see their schedule, roster, stats, and more. 
As of Thursday, October 20th, the Generals are 6-7. They play Pentucket today at 5:30 today, looking for their 7th win.