10 Tips for Graduating Seniors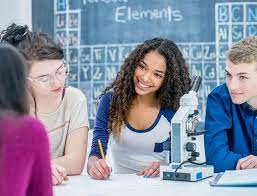 As we take our first step into the real world, it can be scary, but you can do things to make it easier for yourself and make the most of any opportunity.
Here are some of the most important tips I found from Connection Academy that will help you continue to build your "personal and professional development":
       1. Take risks and try new things
Although it can be scary, knowing what you enjoy during this stressful time is important. By trying new things, you can meet new people who share your interests and learn new things about yourself and what you enjoy.
       2. Go out of your way to visit new places and meet new people
Getting out there is the best way to meet people and find something you love. Finding hobbies you enjoy have been proven to help relieve stress and increase productivity. 
       3. Create a budget and start developing financial strategies
No matter what your next stage of life may be (college, trade school, work, etc.), having good financial skills is very important.
       4. Start having organizational and scheduling skills
By being organized, you are best preparing yourself for the professional world. It helps you stay prepared and look professional when in a professional setting. 
       5. Make educational and career choices based on your passions, not your friends.
Don't just listen to your friends when deciding your next steps. It's important to do what works best for you and make a decision that makes you happy. 
       6. Update your resume
As you make your next steps, having a resume is important. Talk to a teacher or parent about creating or updating your resume for future job opportunities. 
       7. Begin building relationships with mentors
Whether that be a professor, a boss, a co-worker, or an advisor, having connections will ultimately boost your reputation and give you more opportunities in the future.
       8. Find and maintain a relationship with a mentor
When taking your next steps, find a mentor that is skilled in your field and form a relationship with them. Whether it's introducing yourself or asking questions, it's important to have someone to go to when you need assistance. 
       9. Keep an open mind
Try things you aren't sure you like and take different classes. By turning things down, you are limiting yourself to various opportunities. 
       10. Be yourself
Remember to stay true to yourself and not to change yourself for the people around you. Do what you love without shame and associate with people who only build off that. 
Taking your next steps doesn't have to be scary. You meet new people, improve your professional and personal skills, and find hobbies and activities that you love, while staying true to yourself. Take every opportunity and remind yourself that every step is one step closer to your future. 
Leave a Comment
About the Contributor
Paige Skellett
Paige Skellett is a senior at HWRSD as well as a writer for the General Consensus. Paige is a student representative for the senior class, a cheerleader...