Since May 2nd, 2023, writers from the Writers' Guild of America (WGA) (and later joined by the actors at the Screen Actors' Guild – American Federation of Television and Radio Artists (SAG AFTRA)) have been on strike in hopes of earning protection and fairer wages. 
More specifically, they are concerned about the threat of AI taking over their jobs. They also argue that streaming services make it very difficult for writers to receive the compensation they deserve. 
This strike has already impacted the majority of TV shows, specifically fall seasons. This strike is also affecting many major streaming services, like Netflix, Amazon, Disney, and Apple. Any current shows that were going to have new seasons have been pushed back or canceled completely. Popular shows that have been delayed include "Stranger Things", "Abbott Elementary", and "The Last of Us." 
There are also many movies in production that are having delayed releases or where production shut down completely without new release dates in sight. This includes, "Deadpool 3", "Wicked," and "Blade," all of which have been shut down; and "Challengers," "Dune: Part Two," and "Poor Things," which have new release dates that are later than the original dates.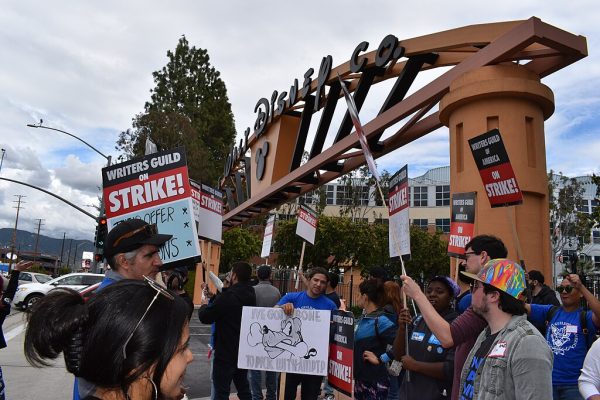 Additionally, live shows like "Saturday Night Live" and late-night talk shows like "The Tonight Show Starring Jimmy Fallon" have been on hiatus since the beginning of the strike. 
From Wednesday, September 20th, until Sunday, September 25th, WGA was in negotiations with the Alliance of Motion Picture and Television Producers (AMPTP), the bargaining company that represents the studios, the streaming services, and production companies. 
The two groups spent five days in negotiations. Many top entertainment CEOs were present at the meeting, including co-CEO of Netflix Ted Sarandos, Disney's CEO Bob Iger, Warner Bros. Discovery CEO David Zaslav, and Universal Studio chairman Donna Langley. 
On Sunday, September 24th, WGA and AMPTP released a joint statement saying that they "have reached a tentative agreement". They have yet to release details about the agreement, but this deal marks an important step toward the end of the strike. 
However, it's important to note the strike is not officially over. WGA has said, in a statement to its members, "No one is to return to work until specifically authorized by the Guild. We are on strike until then, but we are, as of today, suspending WGA picketing."
Whilst the WGA has reached a tentative agreement, the actors at SAG AFTRA are still on strike, as they have been since July. WGA released a statement to its members, encouraging them to join the picket line with the actors.