What they have in athleticism, we have in heart: a tale of teamwork, resilience, and basketball.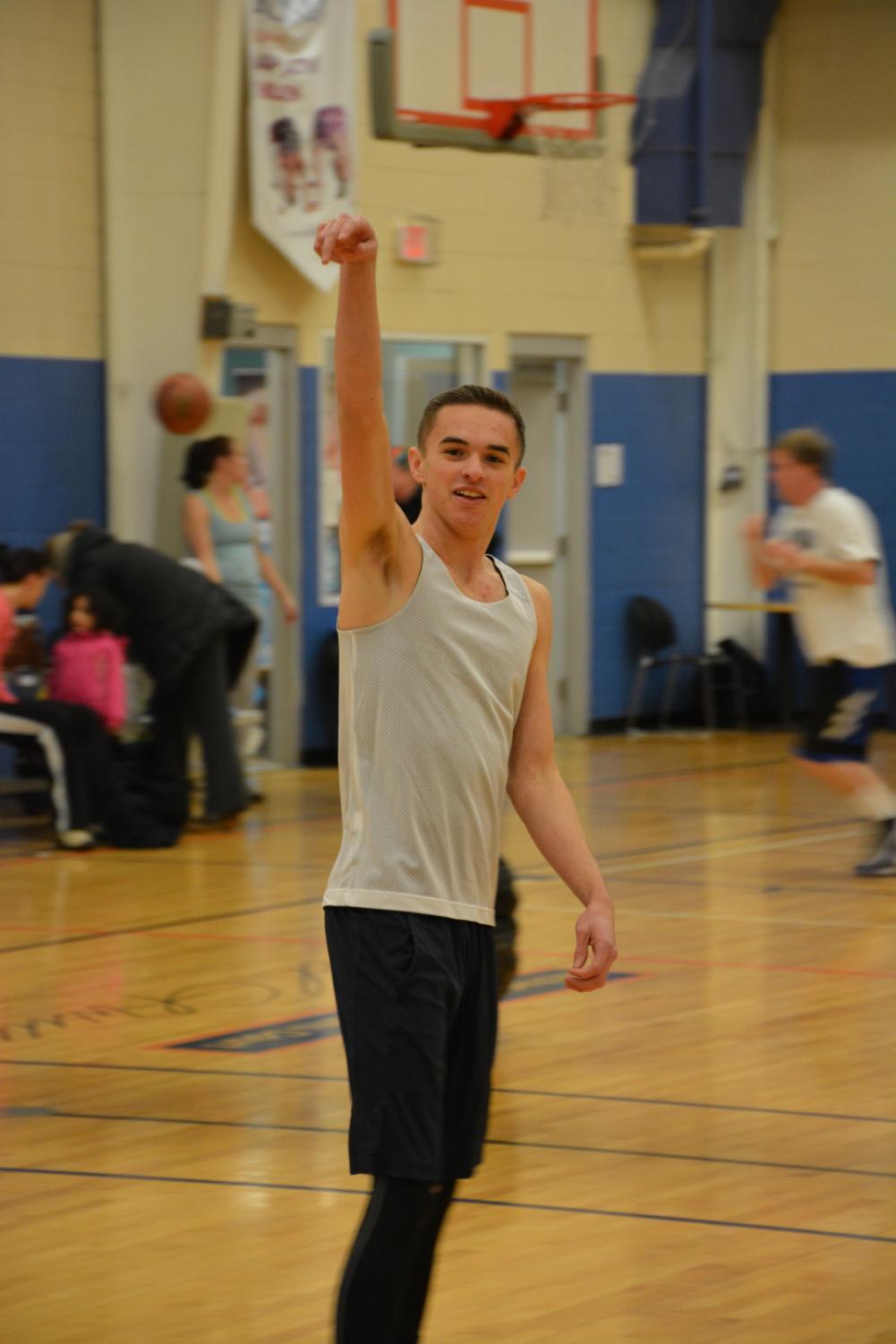 It's the end of the fourth quarter, and the opposing team's fan section has finally quieted. What was a palpable tension merely minutes before has now evolved into a sense of pride and joy—the Generals boys varsity basketball team has secured a lead with not enough time left on the clock for the opposing team to catch up. All in white, fans are cheering. They will say "congrats" to team members in the hallway the next day.
Hamilton-Wenham Regional High School's boys varsity basketball team played well this season, with a 13-8 record (according to MaxPreps.com). You are probably familiar with those varsity basketball athletes we all know and love, but athletic activities and opportunities do not stop when you leave the halls of the Regional. Where do the rest of the ballers go? An answer for a select few: the Ipswich YMCA.
It's a Wednesday night at 8:30 pm, and a group of seniors—team name, "The Fleet"—are getting ready to face off against a team of middle-aged men in the Ipswich YMCA's recreational men's league. Teams in the men's league have played a game a week over the past eleven weeks, and The Fleet has come quite a long way. The roster? Tyler Vesey, Dimitri Lara, Mike Rebello, Sam Webber, Quinlan Kelly, Evan Bucci, Josh Muñoz, and the sometimes-attending Mr. Satter, a well known H-W substitute teacher and Ipswich resident.
"It's fun to come back and play with my high school friends in the same place where I got my start."
– Tyler Vesey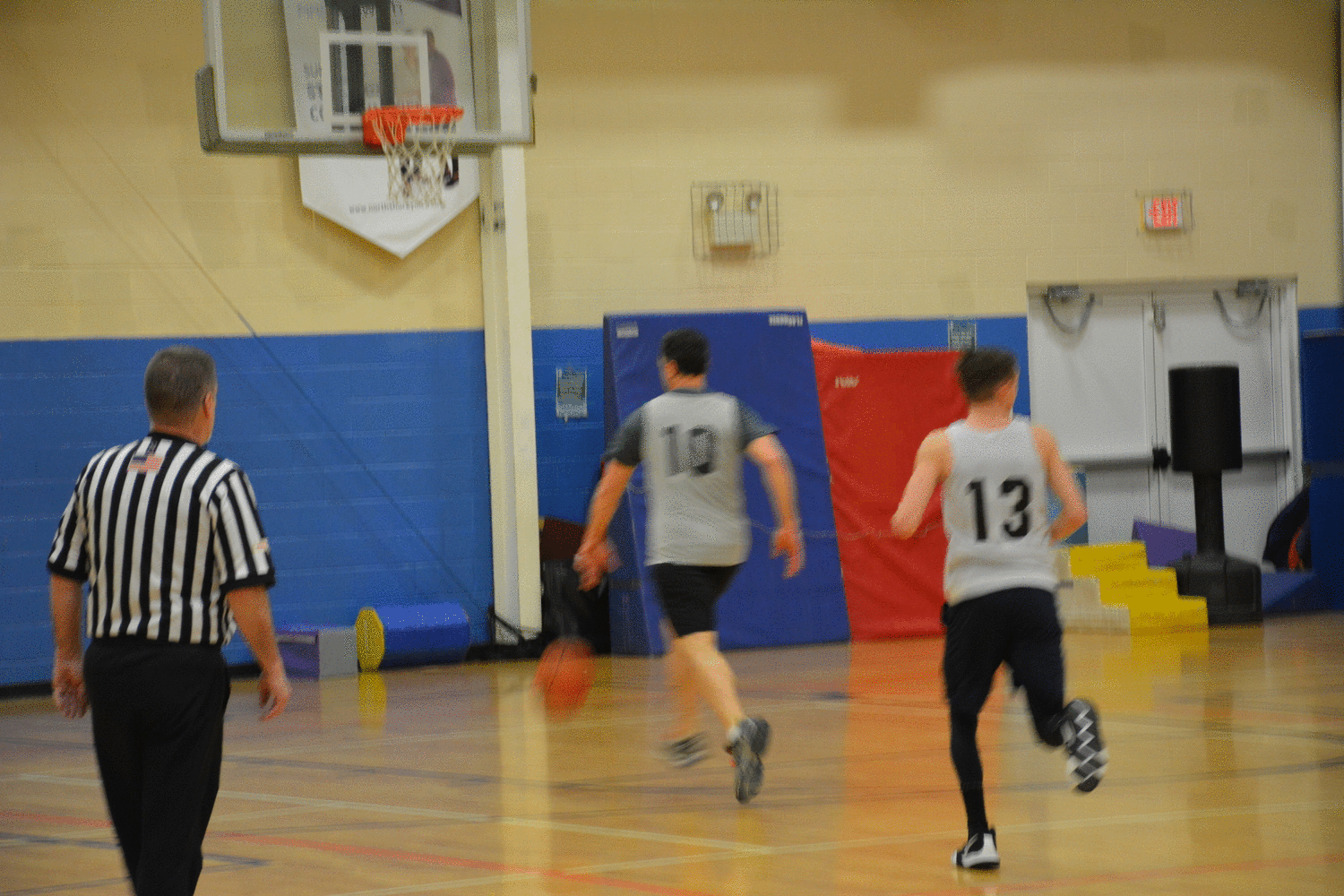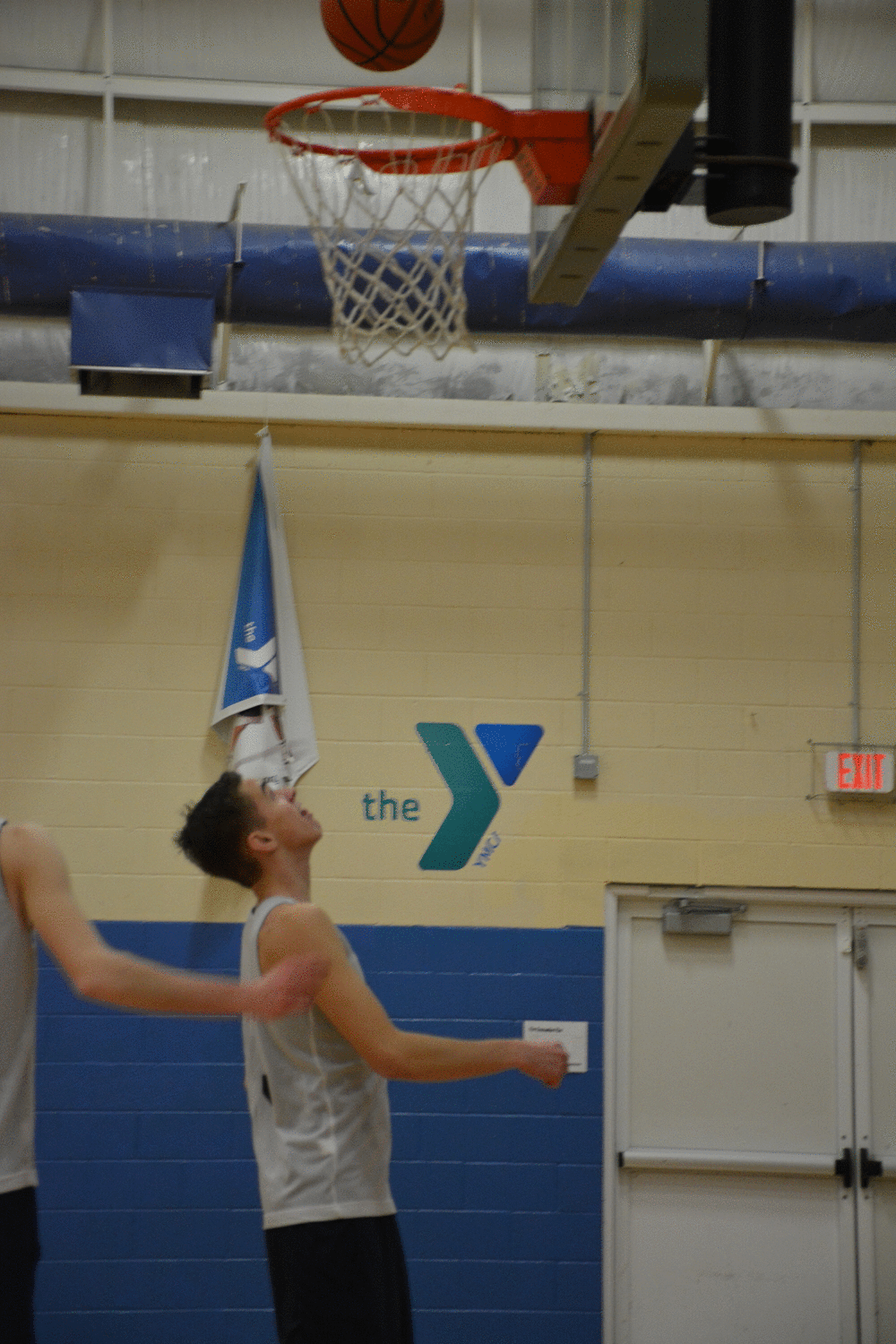 Tyler Vesey, unofficial team leader, has a history with basketball at HWRHS. As the star athlete behind the #dontcuthimtwice campaign, Tyler was, in fact, cut twice from the varsity basketball team. Although rejected from the team, he was not deterred from the sport itself; basketball had already cemented itself in his DNA. Tyler states he has been an "aspiring basketball player since the age of six," becoming enamored with the Boston Celtics at an early age and continuing to watch and follow the NBA to this day, originally looking up to the likes of Kevin Garnett and Paul Pierce as role models. You may have even seen Tyler roaming around school proudly sporting an authentic Celtics jersey. Tyler has been participating in recreational basketball at the YMCA since he was a child.
On the court, Tyler is known for his reliable three-point shot and his passionate (read: somewhat hot-headed) reactions to the referees' calls—or lack thereof. Taking advantage of his slight build, Tyler moves swiftly and outpaces middle-aged opponents. He's also not one to sit idly by during a timeout—he's encouraging his teammates and designing the next play.
Another standout of The Fleet, Mike Rebello, brings the element of surprise. His nonchalant attitude provides a good front for smart decision-making on the court, and he is consistently open to get a shot off in an important moment. Evan Bucci's energy and drive provide the team with some much-needed points from inside the key, and fan-favorite Sam Webber's hustle is unmatched. According to Mike Rebello, the team is not a group of rejects, but rather just a "different team" than boys varsity.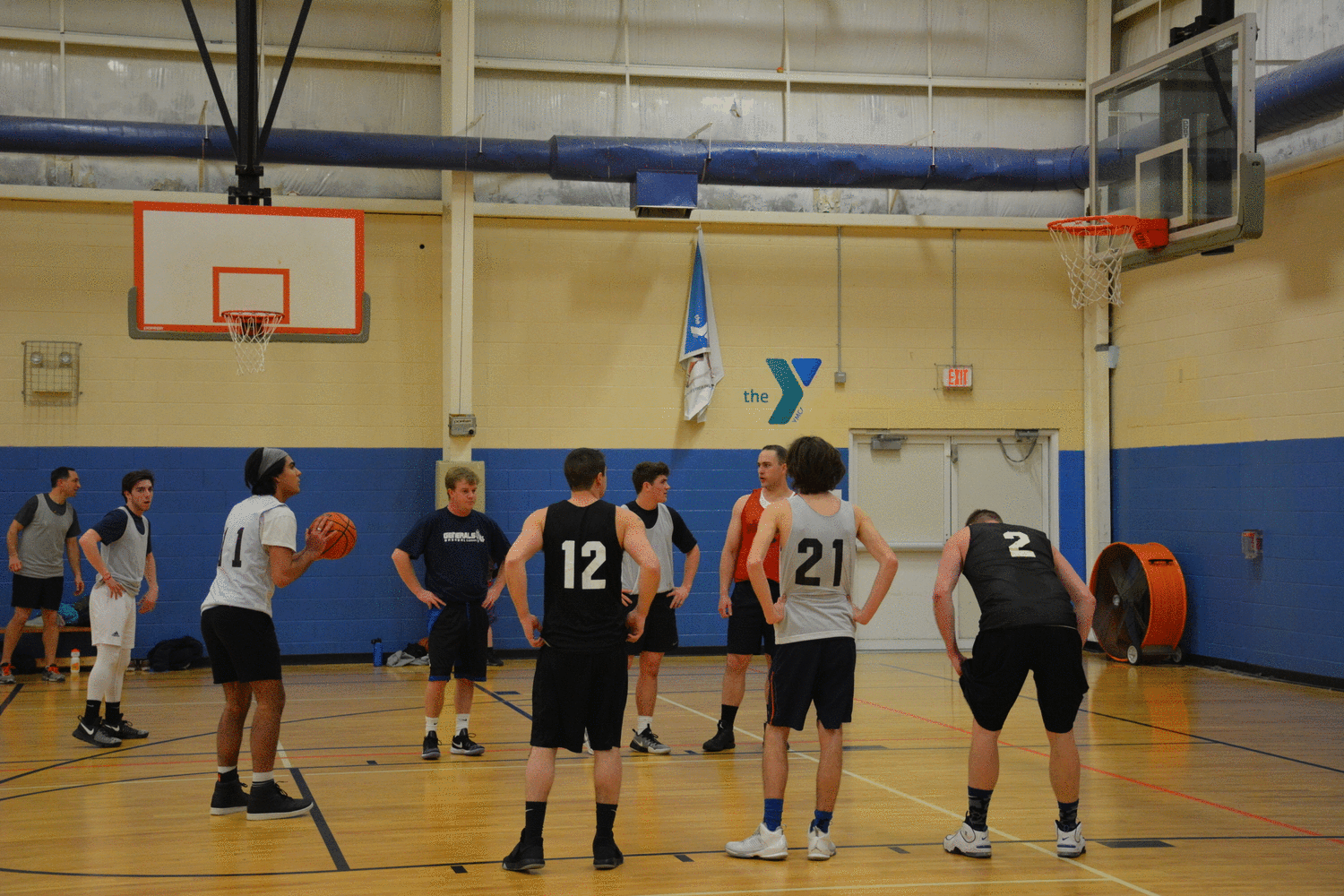 Eleven weeks ago, a week before the team's first game, word of the rec league started to spread and a HWRHS fan-base began to form. Before they knew it, the team had a crowd planning to attend their first game. Some members of the now-regularly-attending fan section include Lily Santomenna, Olivia Kurja, Lauren Verge, Val Wise, Michelle Morency, and me. The Fleet was surprised that everyone kept to their promises to show up, but perhaps no one was more surprised than the referees. One claimed to have "never seen this many people in the gym before," and another looked to capitalize on the opportunity of a fan section, offering us the opportunity to pay for a few calls in the team's favor. Customarily, the gym is empty save for the players and the referees. One might have even thought that this added fan section component could raise The Fleet's chances of winning.
In the team's first game, they lost by about seventy points.
Although their heart, spirit, and effort are arguably unmatched in the men's league, the same unfortunately cannot be said of the team's results. It has been eleven weeks, and the beloved team has yet to emerge victorious from the Ipswich YMCA. Unfortunately, they won't get another opportunity to. In their first playoffs game, they lost 47 – 74, ending the season in a triumphant loss.
"
I'd rather keep our team as-is and continue to get some playing time and have fun than try to add 'better' players to the team and get less time on the court."
— Tyler Vesey
Fans are proud of their team, regardless of the record. Val Wise says that she "can see their improvement as a team, even if they haven't won." She does have a point; the score gap seems to close almost every week, and the boys—or rather, men—of the men's league team have seen great improvement in their team rhythm. Lily Santomenna states that "the boys make me proud every week, whether they win or not."
Winning is not everything, as clearly demonstrated by the players on this legendary rec league team. Now that the season is over, fans are curious to see which division one college athletic programs pick up these invaluable players.
Leave a Comment
About the Contributor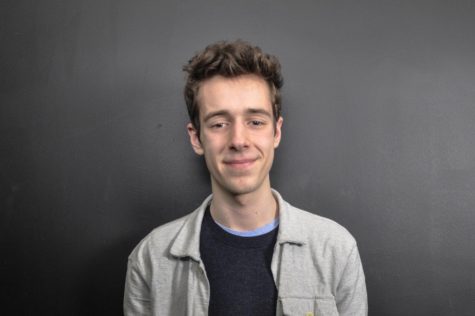 Brendan Callahan, Editor-In-Chief/Graphic Designer
Brendan Callahan, a senior at HWRHS, is excited to be creating content for The General Consensus and progressing the design of the site. At school, Brendan...