Competing to help the Community: The Acord Food Drive
On Friday, September 13th, students and some faculty at Hamilton-Wenham Regional Highschool came together to help load donated food into cars to be brought to the Acord Food Pantry.
During the first two weeks of school, the four grade levels and the faculty were competing to see who could donate the most food. This not only invited friendly competition amongst the students but also demonstrated how much the Regional cares about the local community. 
The ACORD Food Pantry, in Hamilton, has been a part of the community since it was founded in 1991. Despite the common depiction of Hamilton as one of higher economic status, many struggle to afford all their basic necessities, which can result in food insecurity. 
As Mrs. Verge, the Director of Acord stated, "Even though we can't always "see" hunger, there are many residents who are struggling with food insecurity." 
Food insecurity is when nutritious and healthy foods become inaccessible, resulting in the only available foods being less desirable unhealthy options. Having to resort to those foods can result in increased rates of obesity and health issues. 
Acord's mission, according to their website, is to "empower individuals and families to feel themselves in a nutritionally balanced way," fighting against food insecurity, and helping people live their lives without having to worry about where their next meal is coming from. 
Through the food drive done at the high school, the students and faculty together donated a total of 1182 food items. The way Acord figures out how much food equates to a meal is by weighing it; One meal is around 1.2lbs. Altogether, the food gathered by the school ended up equating to about 1057 meals. 
This year, donations to ACORD have increased by 9% compared to last year with 12,200 bags of food being donated. These donations are provided by local groups and businesses and can come in the form of food, or money. Due to many festivities being food-heavy, donations around holiday seasons can be especially helpful.  More than 500 local residents have benefited directly from ACORD, and it is an integral part of our community.
To get help from Acord, people can go to their location in Hamilton. If you want to help people in need, you can email [email protected] or call  978.468.7424 to be involved and help the community. 
Leave a Comment
About the Contributors
Matt Dearborn
Matt Dearborn is a senior at the High School and is a staff writer for the General Consensus. This is his first year writing for the paper and he plans...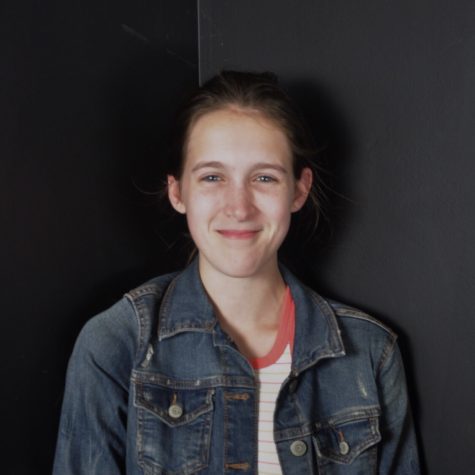 Maggie Kelley, Writer
Maggie Kelley is a Senior this year and is happy to be dipping her toe into journalism. Outside of journalism, she enjoys streaming a variety of videogames...