Back To Square Run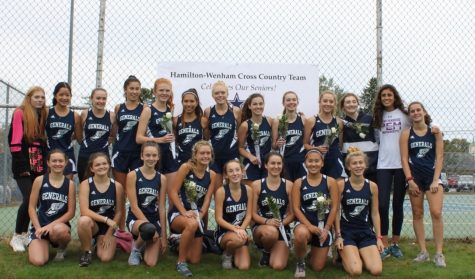 On Wednesday, Oct 16, the Hamilton-Wenham Girls Cross Country Team won their meet against Ipswich 20 to 47 (like golf, the lowest score wins). This was their fifth victory of the 2019 season. Even more impressive is the fact that there have only been five meets. Anyone watching the meet may assume the team has been widely successful based on their apparent talent, and they would be correct, as from 2003 to 2017, the team went undefeated. Yet, the first meet of the 2018 season, Triton put an end to that record with a close score of 26-32.  Fourteen years and 148 meets. The Generals had a good run.
While this loss devastated many, especially the team's seniors who had hopes of an undefeated four years at the Regional, the team worked hard the rest of the season to maintain a winning record. This year, they continue to push themselves to prove that although the streak is over, the spirit that drove it remains. Not only do their positive attitudes shine, but their scores do as well. The lowest score a team can get in a duel meet is 15 points, which Hamilton-Wenham earned in 40% of their meets thus far. 
They are currently undefeated and hope to start a new winning streak. Senior and captain Jordan Reader is optimistic about the chances, confidently stating, "We've been taking our practices seriously."
She also noted that the number of meets is a factor. This season there are only six meets unlike last season's ten.  Fewer meets means the team has more time to train and recover in between races. Additionally, team bonding helps inspire each runner.
Sadie Condon, a sophomore on the team, praises the upperclassmen's efforts to get to know the younger runners. She referenced the large size of the sophomore class on the team in pointing out the significance of the acceptance and embrace of themselves and their ideas. "I brought up the idea of having a team breakfast," she explains, excited that her suggestion was met with energy and enthusiasm. 
The unified dynamic of the team that seems to be facilitating this season's comeback is not new. Jordan Reader raves about the lively community of the team almost as much as her mother, Robin Reader, who ran for the Generals from 1986 to 1990.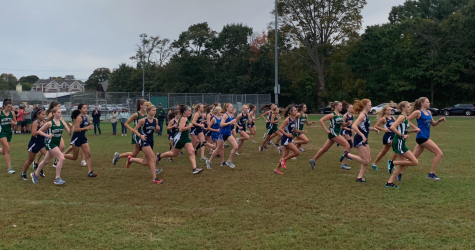 "I made friends that I still stay in touch with today," Reader says, highlighting the close-knit bonds between teammates that are still prevalent over 30 years later
Yet, Robin Reader attributes most of the Generals' success to Coach Sawyer, saying, "He made me and everyone feel like they were the most important member of the team, and he taught us to hold each other up through hard workouts and tough races."
Sawyer's efforts and dedication have been recognized by not only his runners, but news outlets as well, including the Boston Globe and Channel 5 News. In fact, this past September, NECN featured a story on Coach Sawyer to celebrate his 50th year coaching, calling him "beloved." Through ups and downs over the years, Sawyer's devotion to the team has not wavered. According to Robin, he has truly "lived and breathed HW Cross Country."
Perhaps what makes the team's history most admirable is the way they are bouncing back from last year's disappointing loss. Condon recalls her mother urging her to sign up as a freshman, exclaiming that she was going to be "part of a legacy." Despite the unfortunate loss of this title, she, along with Reader, is optimistic about the rest of the season as well as the rest of her years running for HW. "Our top girls are so fast," she says. "And Sawyer still comes up with new strategies for every meet."
While the team is not over the loss of their legacy, they are now able to use it as motivation. Reader emphasizes this attitude, saying, "we're part of something special–we get to rebuild."
Leave a Comment
About the Contributor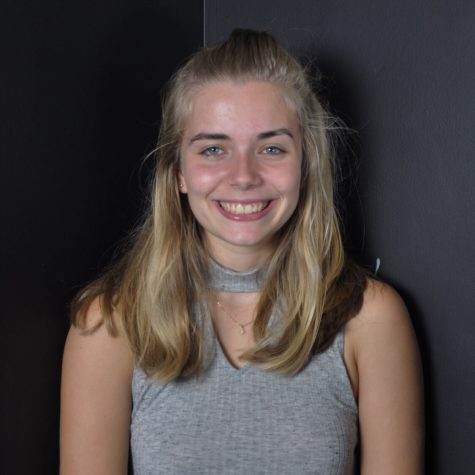 Kate Riccio
Kate Riccio is a senior at Hamilton-Wenham. She enrolled in journalism because she is interested in pursuing it in the future. She likes playing lacrosse,...