3 Dead due to Virus Spread by Mosquitoes

It's a cool autumn night in October, but game fields across the state remain empty. The risk of a life-threatening virus is foremost in parents' and students' minds alike. Eastern equine encephalitis, known to many as EEE, is a mosquito-borne infection that causes the brain to swell. According to the CDC, about 30% of those infected die and the other 70% will have serious neurological problems. This year, there have been 31 cases of EEE. Massachusetts alone has had 12 cases, with 3 resulting in death.
As of September 30th, CNN reported that there were a total of 122 towns at moderate risk, 35 towns at critical risk, and 46 towns at high risk. Hamilton-Wenham is in the moderate risk category, but neighboring Ipswich remains in the high-risk zone. As of now, Hamilton-Wenham has not done anything major to combat this disease, but has placed a mandatory event curfew of 6:15 pm. At Cutler family fun night, the event closed at 6:15 rather than 6:45 in order to protect people from the possible threat of EEE.
HWRHS, however, has not made any changes to protect the students involved in fall sports. All of the practices and night games remain scheduled at the same time, leaving more students at risk. When students were asked about EEE, 100% reported that they knew what it was. When they were asked if they've been more cautious when they go outside only 50% said that they made efforts to protect themselves from the deadly virus.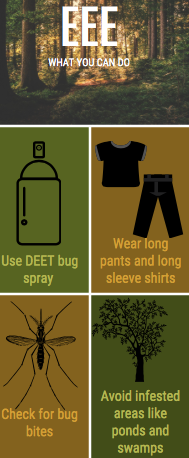 Nurse Practitioner Kerie Johnson of the Cape Ann Medical Center in Gloucester has seen the fear that EEE has instilled in patients. Daily, she meets with concerned patients who claim that they have the virus. She explained that EEE symptoms can present themselves as the flu, and during this time of year she has to stay on high alert when patients come in complaining about symptoms.
"The flu is not in the summer and if you get someone presenting symptoms of the flu, you worry," Johnson said.
She advises everyone to take extra steps to protect themselves from the virus, such as wearing DEET bug spray, checking for bites whenever they are outside, wearing long sleeves and pants, and avoiding bug-infested areas, like ponds and lakes.
Johnson added, "towns should be spraying, especially the ones that are in the high-risk zone or near bodies of water. They should be actively taking extra steps to inform citizens of nearby cases and the dangers of the virus."
Although the weather is getting colder and mosquitoes are dying, EEE still poses a threat to those in warmer climates.  Additionally, it is likely that this will a problem again next summer.  Similarly to tick-borne illnesses, EEE is not going away; it's predicted to get worse
Leave a Comment
About the Contributor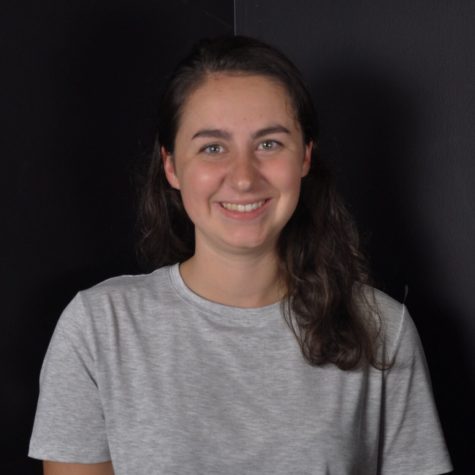 Jordan Reader
Jordan Reader is a senior at Hamilton-Wenham. She decided to sign up for journalism because she enjoys writing and thought it would be fun. She is new...