ELECTION SEASON 2020
Who do you think should win the Democratic Nomination?
Sanders (40%, 18 Votes)
Buttigieg (20%, 9 Votes)
Biden (13%, 6 Votes)
Bloomberg (11%, 5 Votes)
Warren (7%, 3 Votes)
Gabbard (4%, 2 Votes)
Klobuchar (2%, 1 Votes)
Steyer (2%, 1 Votes)
Total Voters: 45

Loading ...
It is election season and the date for the 2020 election is November 3rd. The political climate in the United States is already a hectic one. While it's clear that President Trump is the Republican candidate, the top four Democratic candidates running for the presidential nomination according to polls are Joe Biden, Bernie Sanders, Pete Buttigieg, and Elizabeth Warren. They all have similarities and differences amongst themselves, but one thing is certain about all of them; they desire to "defeat Trump" and implement new policies including how to address student debt.
Joe Biden is first in many polls (though recently an Iowa poll has Bernie Sanders leading). The former vice president to President Barack Obama is as close to the nomination as anyone has been in this cycle. His lead in the national polls and isn't going anywhere due to strong African-American support. Biden continues to rack up endorsements, and he looks to have had a strong fourth-quarter fundraising total. He also continues to poll best against Trump, which is a quality that is at the top of most democratic voters' minds. Biden's 'vision' as stated on his website, https://joebiden.com, proclaims he will choose "hope over fear, science over fiction, truth over lies, and unity over division." But what about his stance on student loans? According to Forbes, he plans to reverse the debt crisis. Biden doesn't support across-the-board tuition-free college but supports two years of free community college.
Bernie Sanders, second in some polls first in others, promises to "achieve economic, racial, social and environmental justice for all" according to his website. Sanders has a very dedicated fan base particularly online. He desires to reinstate DACA, reform immigration laws, and champions himself as the vanguard of social justice. Sanders is popular among young people for his plans towards a "free" college, pursuing a "college for all" policy, as well as his plans to legalize marijuana as a whole. Sanders wants to cancel all student loans by Americans who owe a debt and place a cap on student loan interest rates going forward at 1.88 percent. He would be the first U.S. president of Jewish descent if elected. For more information on Sanders, check his website at https://berniesanders.com/?nosplash.
Pete Buttigieg, third in the polls, was actually in the military prior to his political career, deployed in Afghanistan. According to his campaign website, https://peteforamerica.com, Buttigieg promises to reinforce political, economic and social freedom and is also a member of the grassroots movement; he claims to be staunch environmentalist that will combat climate change. Buttigieg aspires to make college debt-free as much as possible and make a clear pathway for middle-class families to be able to pursue higher education. If elected, he would be the first (openly) gay president.
Elizabeth Warren is fourth in the polls and one of the six women from her party who have run this season, which is a historical record. According to Warren's site, https://elizabethwarren.com, she also follows liberal policies like the previous candidates and wants to help groups of people whom she believes are disenfranchised. Warren has proposed the elimination of college tuition and fees at all public two-year and four-year public colleges.
For the most part, high school Seniors who are 18 will be able to vote this election season. In Massachusetts, students can submit an application to register or pre-register to vote if he or she is a U.S. citizen, at least 16 years old, and has not been incarcerated by a reason of a felony conviction. Those who meet the criteria can apply online, by mail or in-person at a DMV. Students can find more information online on the government's official site regarding the voting at usa.gov.
Leave a Comment
About the Contributor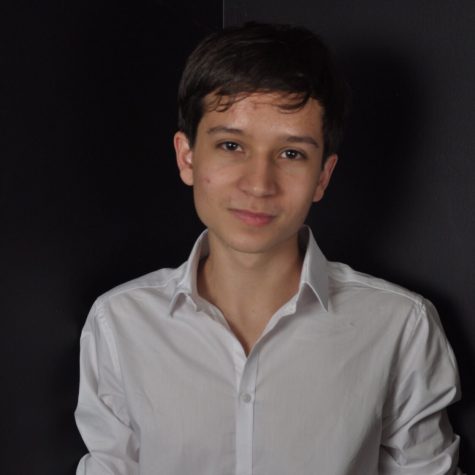 Emilio Ponce
Emilio Ponce is a senior at Hamilton-Wenham Regional High School. He is new to the world of journalism. He hails from Southern California and moved to...