China and Global Travel Authorities response to the Coronavirus
February 12, 2020
Coronavirus Impacts Global Travel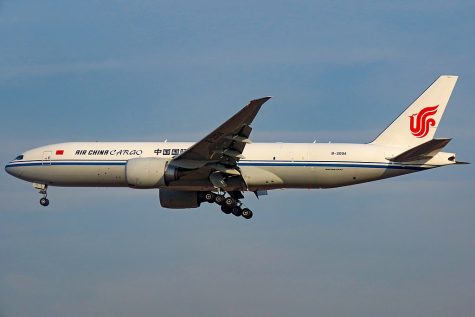 The coronavirus, originating in the city of Wuhan, China, has had a profound impact on world travel due to its contagious nature. Nations around the globe are taking steps to prevent the further spread of the virus, as 24 countries already have confirmed cases. Global travel has been affected, especially travel in and out of China. 
Many nations are temporarily closing their borders to travelers from China in order to decrease the chance of the coronavirus further spreading. The United States imposed restrictions on January 31st, barring any foreign national who had been to China in the last 14 days from entering the country. 
Though critical of this move, China itself has limited travel in and out of Wuhan, suspending public transport within the city as well as cancelling planes and trains leaving it. Other cities in China's Hubei province, where Wuhan is located, are facing similar travel restrictions. Hong Kong has imposed a 14 day quarantine policy on all travelers from China, and much like the US, Australia has barred travelers who have been in China in the last 14 days altogether. Russia, Japan, Italy, and Pakistan have also imposed some form of restriction on travel to and from China.  
As the coronavirus continues to spread more rapidly and more countries are closing their borders, airlines and airports are feeling the need to halt their travel to and from China. According to Jennifer Mehigan, the Director of Media Relations at the Massachusetts Port Authority (the organization overseeing Logan Airport), "Due to concerns over the coronavirus, the Department of Homeland Security has ordered that all flights to the US from mainland China be funneled through 11 airports – Boston is not one of them." Logan Airport's regularly scheduled flights to mainland China will no longer be departing; however, flights from Boston to Hong Kong will still be proceeding.
Many major US airlines have cut off their travel from the US to China including Delta Airlines, American Airlines, and United Airlines. American Airlines suspended their flights immediately after hearing about the virus while Delta and United Airlines started their suspension on February 6. All three airlines plan to have the suspension last until late spring. 
British Airways has also announced in late January that they will be suspending all direct travel from Britain to China. In hopes of figuring out how serious the virus is, they blocked flights until January 31 to investigate the seriousness of it. Although they have blocked booking flights to China until February 29, people are still able to travel to China on British Airways through connections in places such as Hong Kong.
Other forms of transportation have also been affected. Passengers on a Princess Cruises cruise outside of the Japanese port of Yokohama have tested positive for the coronavirus, expanding the virus's impact to sea travel as well as air travel. According to the New York Times, the ship's 2,500 passengers are currently under quarantine, and as of February 10th, the number of confirmed cases has reached 135. 
On February 7th, a Royal Caribbean cruise ship was stopped in New Jersey. According to NBC News, 27 Chinese nationals disembarked and were screened out of caution. 4 of these passengers were taken to a nearby hospital for isolation, and the remainder will be flying back to China out of Newark International Airport. 
Travel to and from China has brought the coronavirus' impact to Boston. On February 1st, Massachusetts' first case of the coronavirus was confirmed, making it the 11th of 12 cases in the United States. The infected person is a student at UMass Boston, who had recently travelled back to the US from visiting Wuhan, prior to the travel ban. The student is a young man in his 20s, and is being monitored by healthcare professionals for symptoms, as are those who came in contact with him upon his return. According to Ms. Mehigan, public health officials believe the risk of coronavirus spreading in Boston is very low.
Leave a Comment
How China is Dealing With the Coronavirus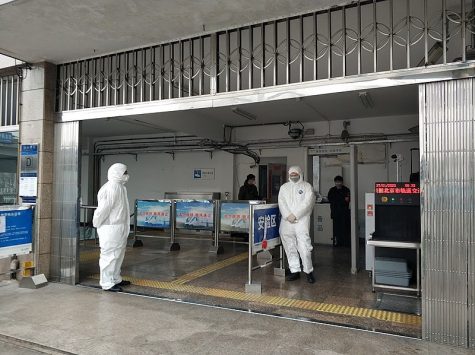 The Chinese government is facing criticism from the global media due to their inefficient and slow response to the Coronavirus. 
China's leader, Xi Jinping, has recently stated that officials are not to resist orders or let personal concerns slow government efforts to bring the outbreak under control. Under his command, the virus is to be taken extremely seriously and Xi has stated that "those who disobey the unified command or shirk off responsibilities will be punished."
Despite Jinping's recent claims to enact a more aggressive tactic, the rate of people being infected with Coronavirus has continued to increase.  
Ji Che, a former resident of Wuhan and current Mandarin teacher at Hamilton Wenham Regional High School, says, "I don't think the Chinese government took enough steps to prevent the virus, at least, at the beginning. As a result, the people in Wuhan still had gatherings and meetings with friends and families to celebrate the Chinese Lunar New Year and still traveled around the world as usual."
 With each passing day, the Chinese government enacts more rules in hopes of preventing the virus. Around the central city of Wuhan, where the virus is believed to have originated from, there is a complete quarantine of the area. 
Che also says " Not only the city is in quarantine, but also many residential areas and communities are in strict quarantine. Residents are forbidden to leave their house. The daily necessities will either be delivered to their doors by community service workers, or only one member from a family is permitted to make a trip to buy groceries once every three days."
The Chinese populace has also been shocked and infuriated with their leader as he was not publicly seen for about four weeks after the virus broke out. Despite the Chinese government stating they are doing everything they can to combat the virus, fits of outrage still storm the media as the virus progresses, and people believe the government could still be doing more. 
The whistleblower doctor, Li Wenliang, who was the first to tell his friends and family about the virus, has passed away after contracting the very virus he told them about (BBC).
 His death has sparked international outrage at the Chinese government for their futile attempt to cover up his warnings, which started as early as December of 2019. The coverup directly violates the Chinese constitution that guarantees freedom of speech. Many believe that this lack of transparency has cost people their lives. 
About 1 billion people live in China, with about 11 million of those people living in and around the city of Wuhan. According to CNN, most schools and businesses have been closed, as well as public transportation. All ways out of Wuhan have been, for the most part, shut down in an attempt to prevent the disease from reaching other communities throughout China. 
Due to the dangerously high amount of people visiting hospitals in China, there has been a safety concern for doctors and patients with or without the Coronavirus. To combat this issue, the government has built a new temporary hospital in just ten days, to move infected patients and doctors into a safer environment. School gymnasiums and other available spaces are being used as make-shift hospitals as well. China is currently building another hospital about 25 miles away from the other, hoping that this will limit the need for space. 
History teacher Mr. Nicholas Ristaino equates the epidemic with the SARS outbreak which killed 774 people worldwide. As of February 24, 2020, the Conornavisus is attributed to roughly 2,300 deaths. Given the severity of the outbreak, Ristaino feels that the Chinese government could have handled the situation better. 
"A nation should be open and transparent, not closed, autocratic, and a dictatorship." He went on to say, "Medical staff are overburdened to a breaking point," and the only thing that can truly help them to contain the virus is promoting healthy hygiene and discouraging misinformation.
 Ristaino's overall outlook on the epidemic mirrors public opinion, much of which feels that the tactics the Chinese government has enacted are oppressive. Both misinformation and a lack of clear information leads to fear among a country's citizens and the world itself. 
Ristaino believes "A lie can go all the way around the world before the truth has a chance to tie its shoes." As the weeks pass and the virus spreads, the world is still trying to figure out what is fact and what is fiction, looking to China for answers. 
Leave a Comment