Coronavirus Impacts Global Travel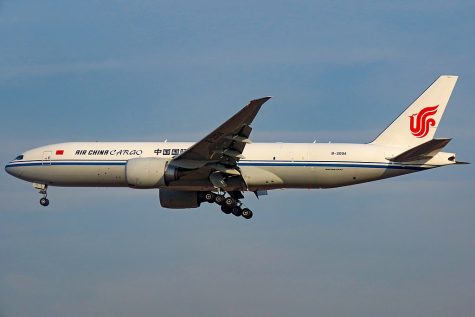 The coronavirus, originating in the city of Wuhan, China, has had a profound impact on world travel due to its contagious nature. Nations around the globe are taking steps to prevent the further spread of the virus, as 24 countries already have confirmed cases. Global travel has been affected, especially travel in and out of China. 
Many nations are temporarily closing their borders to travelers from China in order to decrease the chance of the coronavirus further spreading. The United States imposed restrictions on January 31st, barring any foreign national who had been to China in the last 14 days from entering the country. 
Though critical of this move, China itself has limited travel in and out of Wuhan, suspending public transport within the city as well as cancelling planes and trains leaving it. Other cities in China's Hubei province, where Wuhan is located, are facing similar travel restrictions. Hong Kong has imposed a 14 day quarantine policy on all travelers from China, and much like the US, Australia has barred travelers who have been in China in the last 14 days altogether. Russia, Japan, Italy, and Pakistan have also imposed some form of restriction on travel to and from China.  
As the coronavirus continues to spread more rapidly and more countries are closing their borders, airlines and airports are feeling the need to halt their travel to and from China. According to Jennifer Mehigan, the Director of Media Relations at the Massachusetts Port Authority (the organization overseeing Logan Airport), "Due to concerns over the coronavirus, the Department of Homeland Security has ordered that all flights to the US from mainland China be funneled through 11 airports – Boston is not one of them." Logan Airport's regularly scheduled flights to mainland China will no longer be departing; however, flights from Boston to Hong Kong will still be proceeding.
Many major US airlines have cut off their travel from the US to China including Delta Airlines, American Airlines, and United Airlines. American Airlines suspended their flights immediately after hearing about the virus while Delta and United Airlines started their suspension on February 6. All three airlines plan to have the suspension last until late spring. 
British Airways has also announced in late January that they will be suspending all direct travel from Britain to China. In hopes of figuring out how serious the virus is, they blocked flights until January 31 to investigate the seriousness of it. Although they have blocked booking flights to China until February 29, people are still able to travel to China on British Airways through connections in places such as Hong Kong.
Other forms of transportation have also been affected. Passengers on a Princess Cruises cruise outside of the Japanese port of Yokohama have tested positive for the coronavirus, expanding the virus's impact to sea travel as well as air travel. According to the New York Times, the ship's 2,500 passengers are currently under quarantine, and as of February 10th, the number of confirmed cases has reached 135. 
On February 7th, a Royal Caribbean cruise ship was stopped in New Jersey. According to NBC News, 27 Chinese nationals disembarked and were screened out of caution. 4 of these passengers were taken to a nearby hospital for isolation, and the remainder will be flying back to China out of Newark International Airport. 
Travel to and from China has brought the coronavirus' impact to Boston. On February 1st, Massachusetts' first case of the coronavirus was confirmed, making it the 11th of 12 cases in the United States. The infected person is a student at UMass Boston, who had recently travelled back to the US from visiting Wuhan, prior to the travel ban. The student is a young man in his 20s, and is being monitored by healthcare professionals for symptoms, as are those who came in contact with him upon his return. According to Ms. Mehigan, public health officials believe the risk of coronavirus spreading in Boston is very low.
Leave a Comment