Pandemic Changes to Standardized Testing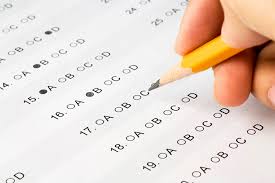 Standardized testing: this once-unshakeable institution all too familiar to high school students around the world has been intensely impacted by the coronavirus pandemic.
MCAS exams, usually administered in the spring, were cancelled, according to the Boston Globe. This was a first in the history of the exam, and a move that was applauded by Massachusetts teachers' unions. Typically, students must pass the MCAS exam in order to graduate. However, according to CBS Boston, students who were in danger of not graduating due to not passing the MCAS exams have had the test waived, and will be able to graduate without satisfying this requirement. 
The junior class has been hit especially hard, with critical SAT and ACT test dates being cancelled. These tests are commonly sent to colleges to be reviewed as part of the college admissions process. The March, May, and June SAT administrations have been cancelled, and the ACT has rescheduled April registrations, although they are currently still planning to hold a June test date. The College Board, the company responsible for administering SAT, AP, and PSAT tests, has stated that "[they are] committed to giving students as many chances as we can to show their strengths to colleges, while relying on the guidance of public health officials." 
These steps may not be enough for some juniors, who feel time is of the essence in the college application process. Louise Bassom, a junior at Hamilton-Wenham, had previously taken both of these exams, but wished to retake the SAT in the spring.
"The cancelling of test dates has impacted my college planning because now I may not get a chance to retake the test like I wanted to, which will leave me at a disadvantage when applying in the fall," she wrote. 
Grant Landon, another junior who planned to retake the SAT, felt as though "all of [his] months of studying before kind of went to nothing."
Those who had not yet taken these critical tests before the stay-at-home orders are in an even worse spot. Both the College Board and the ACT are preparing at-home administrations of their SAT and ACT tests, respectively, should students not return to schools in the fall. However, the College Board is currently pioneering online, open-book versions of their AP tests, with testing dates spanning from May 11th to May 22nd. The exams are extremely abbreviated, each covering only 1 or 2 of the usual AP open response questions, and lasting just 45 minutes each, where previous tests had lasted almost 3 hours. The administration of these tests has stirred up controversy among students.
Alessandra Brizuela, a senior at Hamilton-Wenham, felt that the at-home element of testing impacted her performance on the AP Spanish Literature exam. 
"I do not believe that this test did a good job at measuring my abilities because it was too short. They (The College Board) are not testing you on enough content and putting really high stakes into these few questions they give you," she said.
Her sentiments were echoed by Ella Stanwood, a fellow senior, who had a negative experience with the 4 exams she has taken. 
"I really hated the testing experience I've had so far, it's very short and rushed and is not a fair test of my skills," she wrote.
Caroline Dent, another classmate, had a more neutral experience. She felt that she would have been "more on [her] game" had the tests been administered in school, but felt grateful that the exam had been shortened. 
These online tests have also been subject to myriad technical issues. According to the New York Times, many students nationwide have encountered issues with submitting tests, and have been left with no other option but to retake their exams in June. Many are criticizing the College Board for poor management of this experimental format, casting a shadow over any future online standardized test administration. Though these pandemic-induced changes were unforeseen by many, it is clear that their reverberations will be felt for many classes of high school students to come.
Leave a Comment