HW Health Office Updates
NEW GUIDELINES
Governor Baker announced on Monday what we can expect in phase one of the Reopening plan. Houses of worship are allowed to have 40% occupancy and outdoor services are encouraged. Check in with your place of worship to determine what this may mean for you. On May 25th, we can look forward to the reopening of hair salons, barbershops, pet grooming, and car washes. Office spaces may open at 25% occupancy. Laboratories may open. Retailers may offer online or telephone ordering with curbside no-contact pickup. 
All businesses that open on May 25th must adhere to strict health and safety guidelines to protect customers and workers. Enjoy outdoor recreation and please be mindful of the requirements of each individual activity. 
Our success in moving through the phases of reopening are contingent on all of us continuing to practice the prevention measures: physical distancing (6 feet or greater with those not of our household), hand hygiene (soap and water or 60% or greater alcohol based hand sanitizer), use of face coverings, and staying Safer at home.
REMEMBER YOUR SUNSCREEN According to the American Academy of Dermatology, "Sunscreen use can help prevent skin cancer by protecting you from the sun's harmful ultraviolet rays. Anyone can get skin cancer, regardless of age, gender or race. In fact, it is estimated that one in five Americans will develop skin cancer in their lifetime." Sunscreen also helps protect against sunburns and early aging. 
Apply sunscreen to all exposed areas and reapply according to package directions. Choose a sunscreen that provides broad spectrum protection against both UVA and UVB rays, water resistance, and an SPF of 30 or higher. The best kind is any kind you will regularly use. Consider additional protections such as avoiding the sun between 10 and 2, wearing lightweight protective clothing and hats, and seeking shade. For more information click here.
FAQS
Can COVID-19 spread in swimming pools? 
According to the CDC, "there is no evidence that the virus that causes COVID-19 can be spread to people through the water in pools, hot tubs, spas, or water play areas. Proper operation and maintenance (including disinfection with chlorine and bromine) of these facilities should inactivate the virus in the water. While there is ongoing community spread of the virus that causes COVID-19, it is important for individuals as well as owners and operators of these facilities to take steps to ensure health and safety: 
Everyone should follow local and state guidance that may determine when and how recreational water facilities may operate.

Individuals should continue to

protect themselves and others

at recreational water venues both in and out of the water – for example, by practicing social distancing and good hand hygiene.

In addition to ensuring water safety and quality, owners and operators of community pools, hot tubs, spas, and water play areas should follow the

interim guidance for businesses and employers

for cleaning and disinfecting their community facilities."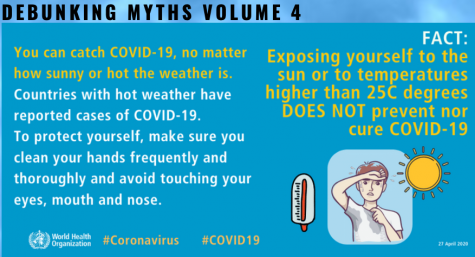 Leave a Comment