NBA season comes to a close after navigating Covid-19 Challenges
The NBA season in their Orlando bubble has come to a close, giving sports fans across the country a taste of what sports could look like while the country is still facing problems due to the coronavirus.
NBA players arrived at the Disney facility in Orlando, FL, on July 9th, and games against other teams started the 30th of that month. The idea of the bubble came to life after professional sports across the board were canceled in March, and it rose to the top of the pile when discussing how to continue the NBA season. Other sports leagues have executed similar ideas, but the NBA was the first notable league to do so without any precedent.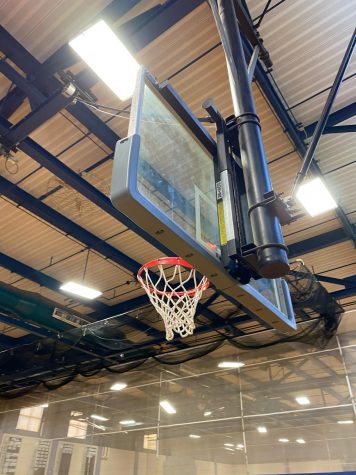 Players, coaching staff, and NBA staff were all confined to their hotel rooms when entering the facility until they had tested negative for Covid twice in order to lower the chance of an immediate outbreak. According to USA Today, The NBA had less than 1% of all players and staff in the bubble test positive for Covid during the initial testing, which was astonishing because Florida was a Covid hotspot at the time with an 11.4% positive testing rate. 
 The NBA provided amenities to keep the players content when away from their homes. These include barbershops, golf, ping pong, and a players-only lounge with video games and TV's for safe competition during their free time. Obviously, when housing 22 teams of world-class athletes, food could be a big issue. Disney designated a culinary team to each franchise in the bubble, while some players opted to hire personal chefs to deliver meals from off-campus. During the first 48 hours of quarantine in the bubble, there was some concern from players over the food, and some players tweeted about both the quantity and quality. However, some of the players seemed to like the food.
In a tweet, Celtics center Enes Kanter said, "Our first meal in the bubble in Orlando. We got steak, greens, sweet potato, chips, fruit, some cheese, bread, salad, and some milk. I actually like it a lot. Not bad. Thank you."
After the first round of playoffs, when a significant number of players had left the bubble due to elimination, the NBA extended the invitation to players' family and friends. A classroom was set up with teachers so the players' children could go to school when in the bubble. Other sports have done similar things to the NBA; some were more successful than others. The trend is that leagues that set up bubbles, such as the NBA and NHL, have been more successful in keeping players Covid free, opposed to the MLB, and, more recently, the NFL, who have had teams suspended from play because of positive tests. 
Leave a Comment