COVID-19 Effects On Students
HWRHS students, as well as adolescents around the world, have been feeling isolated and alone during the COVID quarantine, which may have lasting consequences.  
Throughout quarantine, students have been spending a great deal of time online instead of exploring the outdoors.  Ms. Borges, the head of the history department at HWRHS, acknowledges that for many students "it was hard to not see their friends physically and a lot of them got really isolated with videogames.  That became a big thing."
Although some students believe that quarantine has not affected them, studies have predicted that quarantine will have negative effects on adolescents' mental and physical health down the line.  According to an article on Adolescent Social Isolation, "A growing body of research indicates that isolation as an adolescent can result in an increased likelihood of developing comorbid anxiety disorders and alcoholism as an adult."
The article "Social isolation in childhood and adult inflammation: Evidence from the National Child Development Study also indicated that adults may suffer from higher levels of inflammation and C-reactive protein (CRP).  Several studies and experiments have been conducted that resulted in a strong link between these conditions and the long-term effects of COVID-19.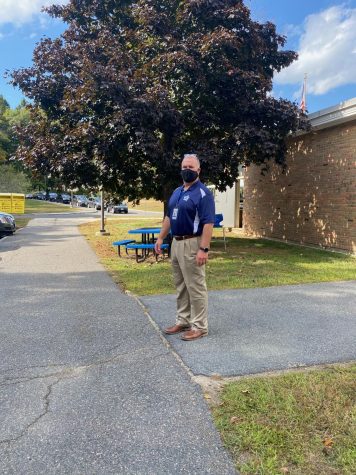 COVID-19 has taken a psychological toll as well.  The Washington Post, reported that "online therapy company Talkspace reported a 65 percent jump in clients since mid-February."  
Principal Eric Tracy has also witnessed the emotional impact quarantine has had on students.  In the spring, Tracy observed that many students were falling behind on their schoolwork.  All motivation was lost because students were no longer able to socially interact with one another. 
With no end to the pandemic in sight, teenagers often question whether it was even worthwhile to get out of bed each morning, which became a problem for many teachers still online classes were still being held.  
One student also stated that quarantine helped her learn "who my real friends were as you choose who you wanted to communicate with."  Since it was harder to socialize, "friends" stopped putting the same amount of effort into friendships, something which became painfully noticeable. 
On the other hand, some students viewed quarantine in a very positive way.  One student indicated, "I like being isolated. Quarantine was one of my favorite things in the world."  Ms. Borges believes that people's predilection for or aversion to quarantine boils down to whether somebody is an introvert or an extrovert: "I know some people who are introverted and the pandemic has been really good for them. They are comfortable with just nesting and staying home, focusing on house projects. But I know that for people who crave socialization that has been a real challenge." Quarantine has affected students in different ways. Some students saw this pandemic as a positive change while others found themselves floundering.  Regardless of how one views quarantine, there are numerous unknowns with COVID-19, including its long-term effects.  The only certainty is COVID's unpredictability.
Leave a Comment
About the Contributors
Abigail Crocker
Abbey Crocker is a high school senior at HWRHS who enjoys her treasurer position in student council, volunteering locally, and staying active by playing...