DECA State Career Development Conference Comes to a Close
HWRHS sends 65 students to compete in the State Career Development Conference
Despite having gone virtual for competition this year, the HWRHS DECA chapter still managed to send sixty-five qualified students to the State Career Development Conference (SCDC) in March 2021. 
The students who qualified are:
Stewart Bernard, Hannah Ciriello, Nina Finn, Angie Meimeteas, Maddie Minich, Ella Tran, Julia Tsappis, Ava Vautour, Sydney Amero, Eliza Bassom, Sophie Bassom, Ali Chan, Eloise Ciaramitaro, James Day, Ellis Denby, Ava Finn, Chloe Gern, Lilly Glass, Morgan Glovsky, Meena Gourley, Caleb Leonard, Kaitlyn Menegoni, Ella Schenker, Abby Simon, Olivia Soolman, Drew Stewart, Phoebe Ting, Ryan Traverse, Allie Tripp, Laynee Wilkins, Alison Campbell, Nola Ciavola, Riley Clarke, Sadie Condon, Jessi Cooper, Ava Cote, Meryn DeSimone, Nora Gamber, Mathilde Gordon, Ariel Greenberg, Eve Gurjal, Haley Hamilton, Eli Labell, Will Moroney, Kara O'Shea, Sydni Smaller, Damian Sorrenti, Ava Stinson, Sophie Strozier, Charlie Clapp III, Olivia Currier, Emma Day, Peter Goeben, Ethan Howell, Hope Jensen, Paloma Lee, Owen Leonard, Jay Maher, Jack Mulvihill, Rosie Safford, Maddie Santo, Ezrina Seo, Abby Sturim, Collin Tiberii, and Lily Waterman.
Students qualified for the conference by placing in the top seven in their category at the Districts conference, which took place in January of this year. Categories included Human Resources Management, Personal Financial Literacy, Sports and Entertainment Marketing and about a hundred more.
Competition for SCDC began at the end of February with most students taking a 100-question test related to their category. This continued into March, when students in the role play event had 3 hours to record a 10-minute response to a given situation they may encounter in their industry. Two of these role plays had to be completed between March 2nd and March 6th. Some students did not participate in these events and were instead required to submit a written paper and a presentation to a judge, while others did a combination of both.
With the competition segment over and submissions being judged, competitors had the opportunity to attend a variety of workshops over the past week such as Your Financial Future, Mass DECA Shark Tank, and How to Financially Prepare for Your Next Level.
The Grand Awards Session will be held on Thursday, March 18th to determine who will move on to International Career Development Conference ICDC for the 2020-2021 school year.
Good luck to all competitors, and congratulations on making it this far!
Leave a Comment
About the Writer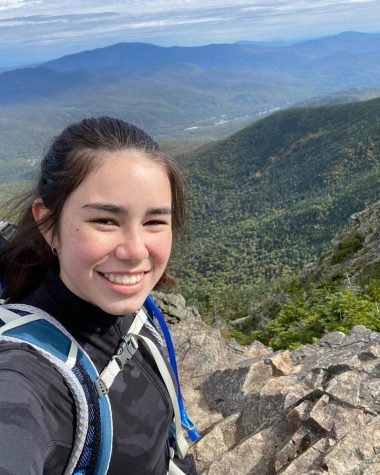 Ella Tran, Editor-in-Chief
Ella Tran is a Junior at Hamilton-Wenham Regional High School. She loves swimming and is a member of the HWRHS swim team, She enjoys playing the violin...