Johnson & Johnson Vaccine Suspended Out of an Abundance of Caution
The United States, South Africa, and the European Union have temporarily stopped the rollout of the Johnson & Johnson Covid vaccine, after reports of rare blood clotting, known as cerebral venous sinus thrombosis (CVST).
In the last few weeks, six cases of this rare blood clotting were detected out of the 6.8 million doses of the J&J vaccines administered worldwide. All six cases were in women aged between 18 and 48, with symptoms appearing 6 to 13 days after receiving the vaccine.
"
an individual is 1,500 times more likely to die from Covid-19 than die from any kind of severe reaction to any of the FDA-approved vaccines"
— Dr. Robert Oliverio
Out of these six reported cases, only one confirmed patient has died from blood clotting complications, and one in critical condition.
The risk of an individual suffering CVST after receiving the Johnson & Johnson vaccine is one in 113,333. To put this number in perspective, when looking at the same age bracket, 18 to 48, Covid kills one in 1,000, and the flu kills 17 out of 100,00 people. Dr. Robert Oliverio, a chief medical officer at Roper St. Francis Healthcare, has stated.
However, fear of the Covid-19 vaccines is still a concern the CDC is trying to combat. In a recent NPR/PBS NewsHour/Marist poll, 30% of Americans have expressed hesitancy about receiving the Covid-19 vaccine.
In a recent statement, the FDA and CDC emphasized that they have not received evidence linking any deaths directly to vaccines. They explained their decision to temporarily pause the Johnson & Johnson vaccine was "out of an abundance of caution".

Loading ...
Leave a Comment
About the Writer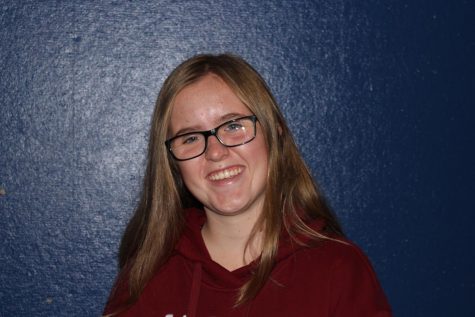 Sarah McMahon, Staff Writer
Sarah McMahon is a Junior at Hamilton Wenham Regional High School. This is her second year taking journalism and she is excited to continue to grow as...