COVID-19: Current Travel Advisories MA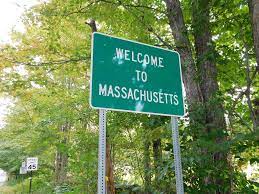 As ordered by the CDC on March 22, 2021. All visitors and returning residents of Massachusetts are required to quarantine for ten full days.
You must quarantine if you have symptoms or a positive test result, and your close contacts from school, work, etc. will be asked to quarantine as well. People who are within 6 ft. of a person who tested positive for COVID-19 in any situation for more than 15 minutes are considered close contacts, and you will be notified by a school nurse if you are a close contact and you will then need to quarantine.
Travelers who have received a negative COVID-19 test result within the last 72 hours before arrival are excluded from this order. 
Due to complicated or even impossible international travel, Americans are expected to turn to domestic regions like Las Vagas and Mexico for their extended Memorial day weekend. Mexico's border has remained open and is a popular COVID travel destination, while Las Vagas has the most full flights for the weekend. Hawaii and Florida have also stayed relatively unrestricted towards the east coast as well and also have quite a few flights booked for Memorial Day weekend.
If you are currently fully vaccinated and have been for at least 14 days before travel, you can travel freely. This means having received two doses of the Moderna or Phizer vaccines, or one dose of the Johnson and Johnson vaccine.
If you are entering Massachusetts for less than 24 hours or returning to the state having been away for less than 24 hours you don't have to test or quarantine.
These restrictions are necessary to keep COVID-19 at bay and keep people healthy and safe. More information on this at Mass. Gov.
Leave a Comment
About the Contributor
Zoe Horner, Staff Writer
Zoe Horner is a junior at HWRHS and is a student journalist for the General Consensus. Zoe went to a Waldorf school until eighth grade, where students...