'No Taxation Without Representation'
Why Washington D.C. Should Become the 51st State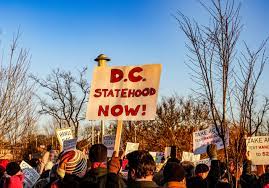 On January 3rd, Congresswoman Eleanor Holmes Norton, a representative for the District of Columbia, introduced the Washington, D.C. Admission Act, the District of Columbia statehood bill, to the House of Representatives. 
In Norton's introductory speech to congress she states, "Since the nation's founding, District residents have always carried all of the obligations of citizenship, including serving in all of the nation's wars and payment of federal taxes, all without equal voting representation on the floor in either house of Congress or freedom from congressional interference in purely local matters."
The District of Columbia is home to more than 700,000 Americans; its population is bigger than Vermont and Wyoming. Despite our nation's founding mantra 'no taxation without representation', D.C. citizens pay more in federal taxes than 22 states and more per capita than any state in our nation. Furthermore, they do not have a say in how those taxes are spent since they do not have full voting representation in either chamber of congress.
 In a press release after the introduction of the Washington, D.C. Admission Act, Speaker Nancy Pelosi writes "The sacred right to vote and to have a voice in our government is a core pillar of our freedom.  This Congress, Democrats will once again bring Congresswoman Norton's crucial legislation to the Floor as we fight to secure access to the ballot box for Washingtonians, for historically disenfranchised communities, and for all Americans – and we will not stop until that right is a reality for all."
"
This isn't a Republican or Democratic issue; it's an American issue"
— Delaware Senator Tom Carper
Under Article 1, Section 8, Congress is given plenary power over the district that serves as the nation's capital unless statehood is granted by constitutional amendment to the District. As a result, historically the voices of the citizens of the District of Columbia have been silenced. Congress has repeatedly gone against the wishes of D.C. citizens on legal matters such as the legalization of the sale of marijuana or the creation of a clean needle exchange program meant to reduce the risk of spreading HIV. 
Those that oppose the act, a movement led by republicans, claim that democrats are trying to use D.C. as a "pawn" to gain power.  The representative of Kentucky, James Comer, stated: "D.C. statehood is a key part of the radical leftist agenda to reshape America, along with the Green New Deal, defunding the police, and packing the U.S. Supreme Court". He goes on to say the bill is "unconstitutional," arguing that the city is smaller than Columbus, Ohio, and is 90 percent Democratic.
The government can not allow the tension between the political parties to stand in the way of progress, and equality.  As Delaware Senator Tom Carper perfectly summarizes, "This isn't a Republican or Democratic issue; it's an American issue because the lack of fair representation for D.C. residents is clearly inconsistent with the values on which this country was founded."
According to the poll by Data for Progress, 54% of respondents indicated that they would support making D.C. a state, allowing them to elect their own Senators, Representatives, and enact their own laws. 
"
Statehood is the only solution for full and equal citizenship rights for residents of the District"
— Congresswoman Eleanor Holmes Norton
Congresswoman Norton strongly believes that "Statehood is the only solution for full and equal citizenship rights for residents of the District."  
Senator Carper supports making D.C. its own state saying, "We must use our voices to call out this historic injustice and right this wrong." 
The people in the District of Columbia deserve the rights given to them in the Constitution of the United States, and it is up to all Americans to support them in their fight. You can help support their movement by messaging your Congressional Representatives via a form created by DC Statehood. You may also support the movement by filling out the DC Statehood registration form.
Leave a Comment
About the Writer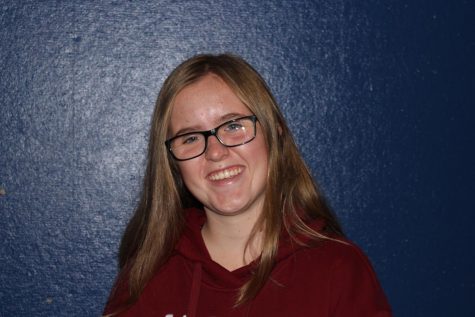 Sarah McMahon, Staff Writer
Sarah McMahon is a Junior at Hamilton Wenham Regional High School. This is her second year taking journalism and she is excited to continue to grow as...