'It's a Great Day': a major step forward to pre-pandemic life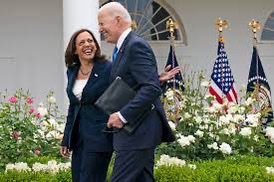 In a major step toward pre-pandemic life, the Center for Disease Control and Prevention amended its guidance for fully vaccinated citizens, no longer enforcing wearing masks indoors or outdoors, including in crowds, CDC Director Rochelle Walensky announced at a White House briefing Thursday, May 12th, 2021. 
"
I think it's a great milestone, a great day. . . . It's been made possible by the extraordinary success we've had in vaccinating so many Americans so quickly. "
— President Biden
"If you are fully vaccinated, you can start doing the things that you had stopped doing because of the pandemic," Walensky explained, announcing the consequential change. Anyone who is fully vaccinated can participate in indoor and outdoor activities, large or small, without wearing a mask or physically distancing themselves." Although exceptions have been made for buses, planes, hospitals, schools, and businesses as the country begins to reopen. "We have all longed for this moment when we can get back to some sense of normalcy," Walensky said. On Thursday, President Biden celebrated the federal government's new guidance on mask mandates as "a great milestone."
"I think it's a great milestone, a great day," President Joe Biden remarked after walking out of the White House Rose Garden without wearing a mask. "It's been made possible by the extraordinary success we've had in vaccinating so many Americans so quickly." 
Biden explained the new guidelines: "If you're fully vaccinated and can take your mask off, you have earned the right to do something that Americans are known for all around the world: greeting others with a smile. With a smile. So, it is a good day for the country."
However, a day after President Biden, barefaced and smiling, announced that fully vaccinated citizens can go maskless– a major move past one of the most visible effects of the pandemic–the reaction across the U.S. was mixed, as essential workers adjusted to an abrupt change. According to CBS News: "Millions of Americans are doing the right thing and getting vaccinated, but essential workers are still forced to play mask police for shoppers who are unvaccinated and refuse to follow local COVID safety measures," said Marc Perrone, president of the United Food and Commercial Workers International Union.
Walensky and Biden suggest that people who have not been vaccinated yet, continue wearing masks indoors. 
"We've gotten this far–please protect yourself until you get to the finish line," Biden urged.
To date, more than 154 million Americans, nearly 41.7% of the population, have been vaccinated. The rate of vaccination has slowed in recent weeks. But with the new authorization of the Pfizer vaccine for children ages 12-15, a new burst of vaccinations is to be expected. 
"All of us, let's be patient, be patient with one another," Biden said, acknowledging some Americans' anxiety about removing their masks after more than a year of living in a pandemic that has altered the lives of more than 3.3 million people worldwide.
As for HWRHS, the guidelines are different. We follow the state of MA and local boards of health for our guidance. Mr. Tracy explains: "We will wait for Governor Baker and the health board to weigh in. Then I would guess the local officials would consult with the Board of Health for the final word" As of right now, the Hamilton-Wenham Regional School District and the board of health have not made any decisions regarding the mask-mandate yet. However in Mr. Tracy's opinion, "We will most likely be wearing masks in school for the rest of this year and next year." 
Leave a Comment
About the Writer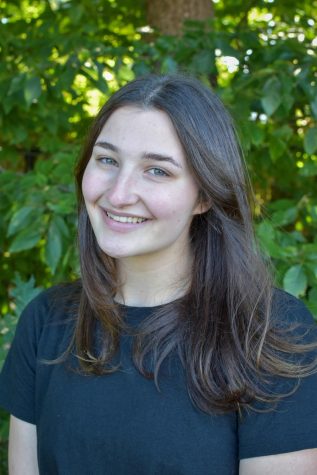 Hadley Braillard, Staff Writer
Hadley Braillard is a senior at Hamilton-Wenham Regional High School. She has been a part of the General Consensus since her junior year and enjoys being...