The Season of Redemption for Girls Varsity Soccer

With a record of 8-4-4, the Hamilton-Wenham girls varsity soccer team was headed into the state tournament. They played the Lynnfield Pioneers at Lynnfield on November 2nd, 2018. The team had an unfortunate 1-0 loss to the Pioneers. The goal was scored in the last two minutes off a conceded free kick at the forty yard mark. The Generals tried their best to protect their goal, but unfortunately it ended up in the back of their net. They had a valiant effort at the end, but the game ended with a corner kick, then the final whistle blew. The team is looking forward to building a new roster for next year because they are saying goodbye to eight seniors:  Megan Peterson (Right Back #11), Eliza Campbell (Forward #21), Shannon O'Toole (Center Midfield #5), Elizabeth Gasiorowski (Midfield #10), Emily Currier (Defense #23), Shae Granese (Center Back #27), Lily Santomenna (Outside Midfield #6), and Lauren Verge (Forward #25), who has been out due to a concussion.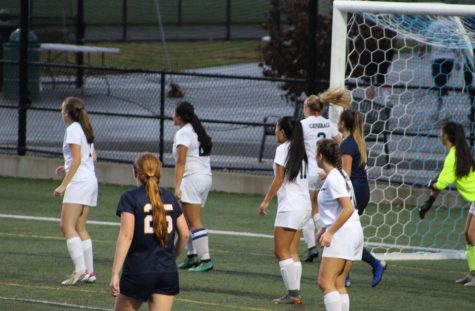 They have some key players returning who also helped out with this season. Addie Condon is the junior goalkeeper who had six shutouts during the season. Freshman Claire Nistl, who is a starting forward, had an ankle injury in the past game but still came back and fought in the end. Junior Jordan Story, who came back from a sprained MCL in the summer, fought strongly in the midfield. Junior Gabi Cooper,  who is a starting right midfielder, helped the team with her incredible speed. Junior Maddy Rivers, who is a starting left back, pulled through with some amazing headers, and junior Klaudia Rushi, who is a starting center midfielder, helped the team with her distribution in the middle and foot skills.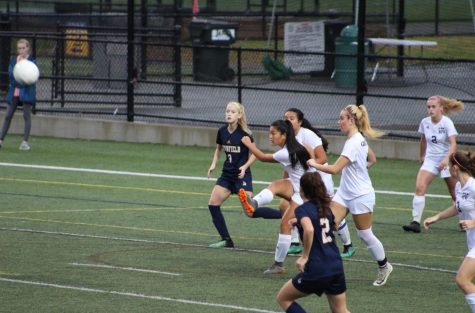 The team as a whole played very well over the course of the season and has high hopes in the future. Head Coach Nancy Waddell has a young team with many experienced players. The team will continue to increase the level of play in the future, and each player will contribute different skills to the team. We wish the seniors the best of luck with their lives past Hamilton-Wenham Regional High School and the girls varsity team the best of luck in their future seasons.