Cross Country runs into playoffs
The varsity cross country teams are running into the 2018 playoff season! On November 1, the cross country team raced through the mud and rain in Amesbury to compete for the Cape Ann League Championship. The race was divided into girls and boys junior varsity, who ran during the first hour of the Championship, and the girls and boys varsity, who ran during the second hour. The Amesbury race was a 5k and consisted of about six hills before the teams could slip and slide to the finish.
On November 10, the teams raced in Wrentham to compete in the division meet consisting of a 5k. Hamilton-Wenham will race in the Division V race on Saturday. In the past 15 years, the varsity girls have won 13 times, allowing them to clinch a spot in the All State meet. The top four teams clinch a spot in the Championship meet the following week. The Wrentham course is mainly flat, so the teams are working on their pace during training.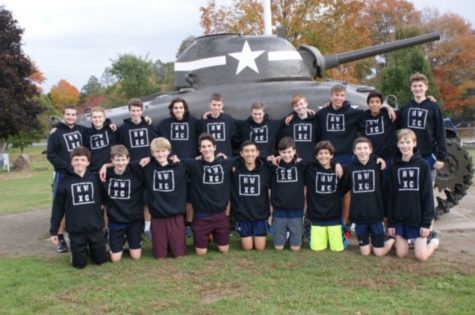 The varsity girls ended up placing 5th overall out of the 21 teams competing, with a total of 150 points. They received a wild card spot, allowing them to race in the meet this Sunday after claiming a total of 130 points overall. Junior Jemma Shea placed 15th with a time of 20:26 and freshman Ava Cote placed 13th with a time of 20:22, allowing them to qualify for the All State meet. Unfortunately, the boys team did not qualify for states. However, their top finisher was Jake Sturim in 45th place with a time of 17:56. Overall, the team came in 14th place out of 24 teams.
This year All State falls on November 18, and will take place at Stanley Park in Westfield, Massachusetts. The varsity girls will be running a 5k on trails which consist of mainly flat terrain with a few elevations. From leaves changing color and the crisp smell filling the air, you will find hundreds of people gathered to watch the division runners battle against one another.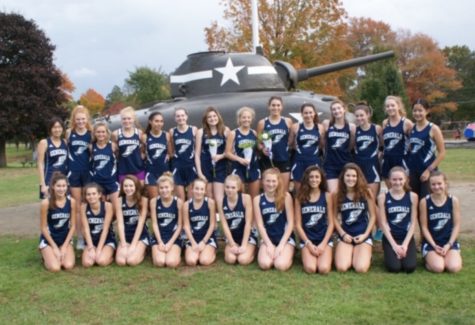 In the last three meets of the season, the top 15 finishers earn a plaque or medal. This qualifies them as Eastern Mass All Stars, and allows them a guarantee in States. Hopefully, the girls run into a win in their postseason meets and take Hamilton-Wenham to a strong finish!