Teacher spotlight – Mr. Kerans: from local star to HWRHS staff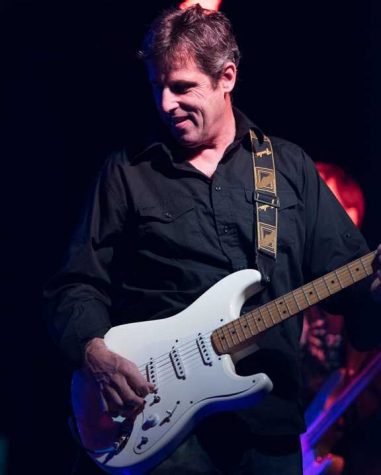 When you think of teachers what comes to mind? Grades? Deadlines? Homework? Well, believe it or not teachers are people too… I know it's shocking, but just like us they also enjoy music. One example of a teacher with an affinity for music is Mr Kerans.
Mr. Kerans has been into music since the late 70's having built an established musical career being in the band The Catalinas, along with releasing multiple solo projects.
Before the stage became a mainstay in his life, he played the harmonica at a young age, which was the extent of music in his life. This was until his older brother, who played in a local band, started to introduce him to more music and from there his love for music only grew.
He was initially drawn to blues because of his past experience with the harmonica but soon started to find artists like Bob Dylan and John Lennon who were some of his biggest inspirations growing up. He loves how they often tackle the darker elements of life which are hard to address.
From there he built a career and became the lead singer of Boston band The Catalinas. The Catalinas were very popular in their time, receiving significant airplay on WBCN which was a major local rock station at the time and played at the channel in Boston.
Courtesy of Chappell Sargent, Satch Kerans - Out Here in the World
Even more incredible than all of the music he has released is the timeline of his musical career. While he did see success in the 80's, by the end of the decade he was burnt out from music so Kernas chose to pursue teaching. During that time he was inactive in terms of music, he says the break really helped him come to enjoy music again.
Seemlying out of the blue in the early 2000's Kerans gave music another chance but this time was different, he was going to try his luck as a solo artist. This wasn't any ordinary return, Kerans came back onto the music scene hot with some of the best songwriting he has ever released which can be heard on his debut solo album Elliot Street.
The General Consensus got a chance to sit down with Mr. Kerans and run a few questions by him, down below are some of his responses.
________________________________________________
Q. What song are you most proud of? Which is the most
impressive song you've released?
A. I guess the song I'm proudest of is a song called "Heart Don't Feel Too Safe" (a song on the EP) because it was one of the top local songs on WBCN for two months, It felt amazing to see that people are enjoying what you are producing.
________________________________________________
Q. Do you have a specific moment as a musician that you're proud of more than others?
A. I guess the specific moment (besides opening for Roy Orbison) was actually recording our first record because it was the first time in a professional recording studio in Boston. It was called Downtown Recorders in Boston and the J Geils Band and The Cars had both recorded their before us.
________________________________________________
Q. You released a project in the recent past that falls under the genre of lo-fi. Thoughts on the genre? New direction or experimenting?
A. As far as the lo-fi project, the digital explosion has allowed people to record music that sounds really good without going to a major recording studio. I really like the lo-fi process because it allows for experimentation. As far as genres, I try to avoid them because they tend to put you in a box.
________________________________________________
Q. Do you prefer playing solo or in a band
A.  I honestly enjoy both, I have no preference.
________________________________________________
Q. What is next in his musical journey?
A. Next in my journey I think I will focus on some acoustic music for a while.
________________________________________________
Q. What advice would he have for students who love music and have just started or are thinking about playing in a band?
A. My advice to kids starting out in bands is to learn how to read music and explore music theory. It's something I did not do but I wish I had and I think it makes you a more well-rounded musician.
________________________________________________

Leave a Comment
About the Contributors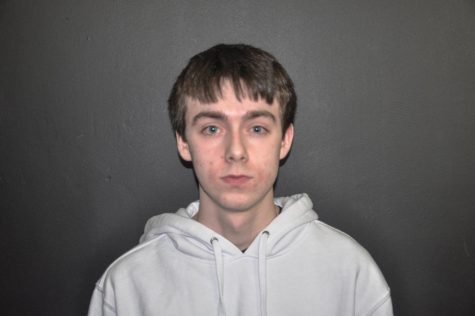 Niall Merrett, Staff Writer
Niall Merrett is a senior at Hamilton-Wenham Regional High School. Outside of the classroom, he enjoys playing basketball and listening to music. He loves...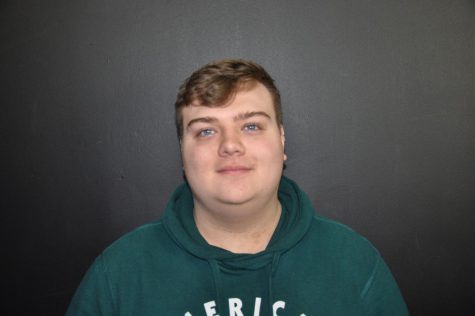 Adam Blanchard, Staff Writer
Adam Blanchard is a senior at Hamilton-Wenham Regional High School. In school he loves writing, especially poetry.  He also enjoys making art, including...