Max and Timothy organize event for a good cause: food drive accepting donations until April 12th
Over the next two weeks HWRHS students and faculty are encouraged to donate nonperishable food to support the Acord Food Pantry. All donations are being accepted in the high school lobby. These donation will support families who are in need of nutritional meals.
Heading this food drive are Max Vanderwilden and Timothy LaBudde, with the assistance of Lauren Verge through student government. Along with helping to plan the event, Max and Timothy got the idea approved through student government, as well as created handmade promotional posters and boxes to store the donations. Their handmade poster is hung up on the wall of the cafeteria. They are regularly checking donations and encouraging all students to participate.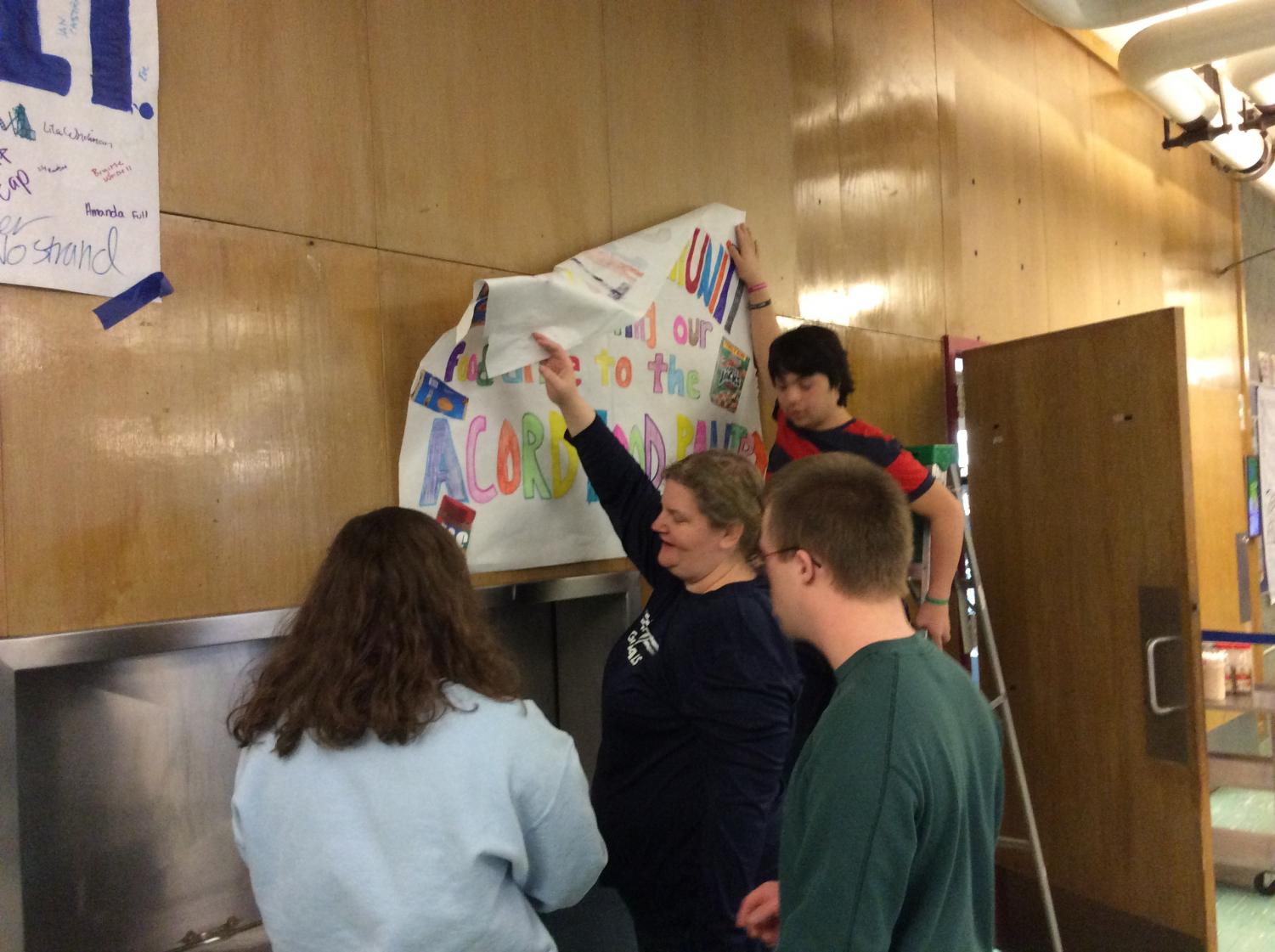 This week, you may have heard Max and Timothy on the morning announcements promoting this event. Max stated that he was "very excited" to make the announcement.
Max and Timothy have visited Acord and will personally deliver all donations.
The food drive is active until April 12th, and all nonperishable food donation items are accepted. Please consider donating!
The Acord Food Pantry—located in Hamilton, MA—was founded in 1991 with the goal of enabling individuals and families to feed themselves in a nutritionally balanced way. Acord Food Pantry is staffed by more than 100 volunteers and support almost 4,000 client visits each year by providing food assistance to Essex, Hamilton, Ipswich, Manchester, Topsfield, and Wenham.