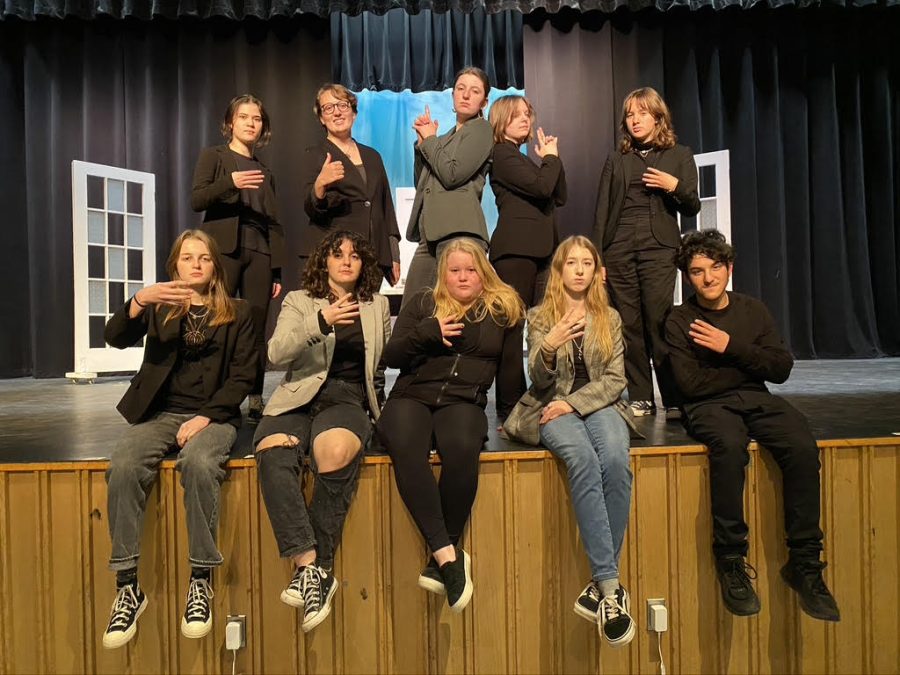 Theater Tech
About Theater Tech
Theater Tech is involved in all the behind-the-scenes aspects of HW's theater productions. We work on the high school musical, middle school musical, and high school one acts, as well as many concerts and other events that take place in the auditorium. Techies get to work on costumes, lights, sound, set design and construction, backstage help, and more! Most new techies will get a chance to try everything and see what they like most.
While tech goes on year-round, you can choose your level of commitment, whether it's working on every show and concert (year-round), one show a year (2-4 months depending on the show), or working as house staff during live performances (3-4 nights).
Who Can Join?
 All are welcome
Meetings
While we're working on the show we meet a few times a week, with more in the week leading up to the show. We meet in the theater.
The Advisors
Mr. Lease and Mrs. Garber 
The Student Leaders
Olivia Soolman and Lilly Glass
Social Media
Instagram: @hwtheaterkids
View this profile on Instagram
Contact
Email: [email protected]