The Grammy Awards Scandal
Taylor Swift Pulled Out of the Grammys Due to Allegations
Just ten days prior to the 2020 Grammy Awards, Recording Academy President and CEO Deborah Dugan was placed on administrative leave. In response, Dugan made claims regarding alleged corruption of the Academy. Citing misconducts such as systematic sexism and voting irregularities, she stirred up controversy surrounding one of the most watched awards shows on television.
The majority of Dugan's accusations centered around the sexism she believes the Academy is founded upon. In fact, her lawyers released a statement that compared the treatment Dugan endured to the behavior of American film producer and indicted rapist Harvey Weinstein. She filed a discrimination charge with the office of Equal Employment Opportunity Commission, but the central question remains: is Dugan telling the truth? 
In support of her claims, a recent study showed that only 10.4% of Grammy nominees between the years 2013 and 2019 were women. This is consistent with Dugan's belief that women aren't getting the recognition they deserve considering the level of female dominance at top of the charts. 
Grammy Awards Host and 15-time winner Alicia Keys seemed to address the rumors in her opening number, saying, "We want to be respected and safe in our diversity. We want to be shifting to (more) inclusivity." Could she possibly be referencing the unethical "boy's club" at the academy Dugan speaks of?
Taylor Swift, 10-time Grammy winner and 32-time nominee, was a no-show at the Grammys this year. Previously having been scheduled for a performance slot to debut her new single, "The Man," Swift dropped out at the last minute, likely due to the Grammys sexism scandal. "The Man" is a feministic hit with empowering lyrics like "I'm so sick of running as fast as I can/ Wondering if I'd get there quicker if I was a man." Amid rumors that the Academy presents nominations in favor of male artists, Swift's choice to back out seems a tad suspicious. 
In glazing over the history of the Academy, Dugan's remarks make sense. She was the first-ever female CEO, and was removed just eight months after being hired. Before Dugan, the Academy was led by former president Neil Portnow, who, unironically, was let go following sexist comments. After the 2018 Grammys, many were confused as to why women were only awarded 17 out of 86 trophies. 
When asked about it, Portnow was not shy, stating, "Women who have the creativity in their hearts and souls, who want to be musicians, who want to be engineers, producers, and want to be part of the industry on the executive level … [They need] to step up because I think they would be welcome." 
After going public with her accusations, Dugan further defended herself on NBC, saying that the core group of those in charge is made up of "predominantly white males." So what has the recording academy done to reassure its voting members as well as the general public?
In the words of Harvey Mason Jr., interim president, "our focus on service to the music community…will remain uninterrupted and undiminished." Women on the executive committee shared this attitude, stating they are doing everything in their power to increase diversity in the music industry. 
Leave a Comment
About the Contributor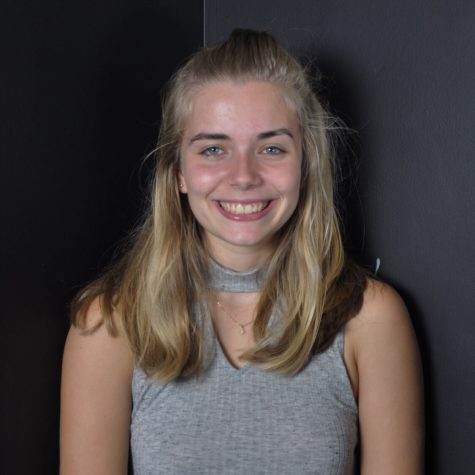 Kate Riccio
Kate Riccio is a senior at Hamilton-Wenham. She enrolled in journalism because she is interested in pursuing it in the future. She likes playing lacrosse,...