Online Resources To Keep Busy During The Coronavirus
As many adjust more to social distancing guidelines after school closed on March 13th. It has been a long few weeks and there is still another month or more ahead of social distancing and quarantine. The boredom has set in and it can be extremely difficult to be productive in times like these. It is difficult to get used to this new situation and a balance needs to be found between ways to cure boredom and loneliness and ways to be productive with school and work.  as we adjust to online classes and work from home. Here are a few resources to help do both.
Online Resources for Productivity
Google Calendar(And Google tasks)

What my google calendar looks like while we are in quarantine-photo by Mia Stebenne

Since most people already use Google Classroom anyway, it is incredibly easy to access Google Calendar and Google Tasks with a school account. The features are extremely helpful to assist in planning out your month(even if there aren't that many events going on right now). One great way that it can be used is to organize events such as zoom calls and due dates for homework. Google calendar can also be paired with another google feature,

Google Tasks,

which is a To-Do list that is super helpful in helping organize all the work you have to get done in a day.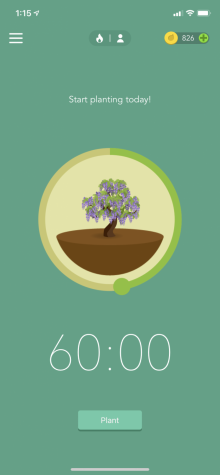 While this is an app that costs a little bit of money, if you have $1.99 to spend I highly recommend the forest app. This is an app that will help keep you off your phone by planting virtual trees. While the tree is growing you can't exit the app without killing the tree, keeping you from scrolling through Instagram or Snapchat when you should be writing your English paper. As you grow trees they will be planted in a little virtual forest for you to see, and for every tree, you get coins to buy more trees and decorate your forest even more. It's an adorable app that keeps you productive when you're stuck at home.  
Productivity Owl

If you're looking for an extension that will keep you off of distracting websites on your computer, the Productivity Owl could be helpful. If you are working on your computer and on a website that you shouldn't be on (ie. Scrolling through Twitter), the owl will swoop across the page and close those tabs for you, guiding you back to the pages you should be on. It's a little more aggressive of an approach, but helpful if you're constantly getting distracted.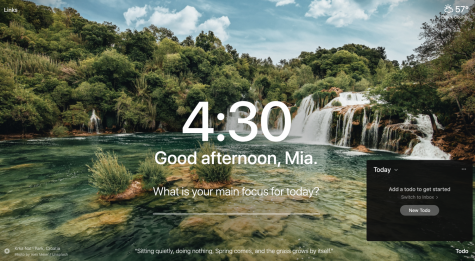 This is another browser extension for your computer, so if you use an iPad sadly you are out of luck. For laptop users, Momentum is a beautiful browser extension that replaces your normal browser when you open a new tab with a pretty background picture, coupled with a to-do list, the time, and motivational quotes to keep you working. It even addresses you by your name. It's a pretty and helpful replacement to just using Google as your browser. 
Entertainment: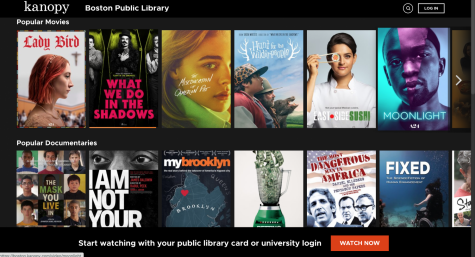 This is a great online streaming service that provides free movies as long as you have a library membership. Each person is given a certain amount of credits each month and each credit stands for a movie you are allowed to watch. They have a variety of movies, and if you are looking for something free to watch as long as you have a library card there's plenty of movies available. If you don't have a library card, you can get an online ecard from the Boston Public Library(also free) and that is enough to give you credits for free as well. 
Libby

Libby is essentially the online book version of Kanopy. With a library account, you can loan online books, audiobooks, or podcasts for 14 days for free. Some books are extremely popular and you may have to wait for them to be available, but for most books, there's no wait and plenty of things to read when you're home and itching for something to do. 

HBO has decided to stream some of its more popular shows for free during the quarantine to give people something to do. You can now watch Big Little Lies, Veep, The Wire, and more without an HBO subscription. Just click

this link

or go to HBO NOW to access the free shows HBO is offering. 
Games:
Online Puzzles

There are millions of online puzzles available; some good websites are

jigsawpuzzles.com

and

jigsawexplorer.com

. These can be a great way to pass the time when bored and can be extremely entertaining, this is a great hobby to pick up while at home!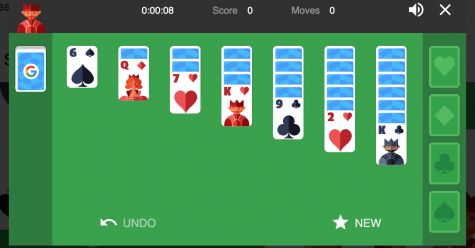 This is another online game that is a great new skill and way to pass time. Online versions of the game can show you how to plan and even Google has its own version of the game. All you have to do is look up Solitaire and the game will come up, with options for you to play either the difficult or easy version. 
Exercise:
Yoga

Mia Stebenne


Cosmic Kids Youtube Channel

Yoga is a really great form of exercise to do at home! It is low impact and relaxing. You don't really need any equipment to do it; a yoga mat can be easily replaced by a blanket, carpet, or towel. Yoga has been proven to relieve stress, increase flexibility, and improve general strength. Videos can range from 10 minutes to a full hour depending on how much of a workout you want, and here are a few good videos for reference if you're interested in a calming, but effective workout.
If you have younger kids in your family,

Cosmic Kids

does story-themed yoga classes for kids that are a great way to spend anywhere from 10-30 minutes with your kids. 

General Workout

If you are looking for a more intense workout, and are looking for something a little more upbeat than yoga you can try some more general workout videos. There are hundreds of resources on YouTube, including core workouts, strength training, cardio, and more. Here are a few different workouts to try that are different time intervals, for whatever you're in the mood for.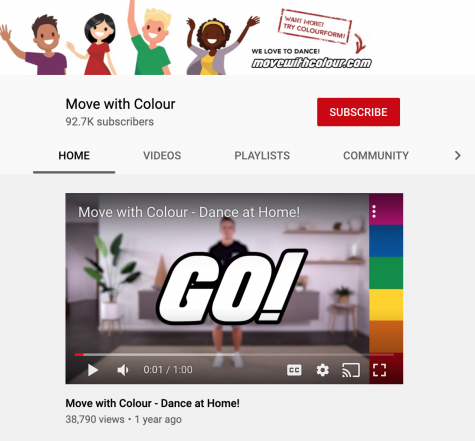 Move With Color Dance Class

If you are looking for a more fun workout, or something slightly less traditional, you can try an online dance class like

Move With Color.

These are fun, short dance classes to teach you different dance combinations for a more fun workout. Some good ones include this

80s dance class

and

Jive Turkey

.
This is a very difficult time right now.  It can be difficult to find activities and resources to help cope with cabin fever and social distancing. The way of life is new to everyone. These resources are all online and easily accessible and may help people utilize their time better, as well as relieve some of the stress and boredom that comes with social distancing and quarantine. If you have any other resources or ideas for keeping busy during this time, feel free to comment below!