The Entertainment Industry's Response to the Coronavirus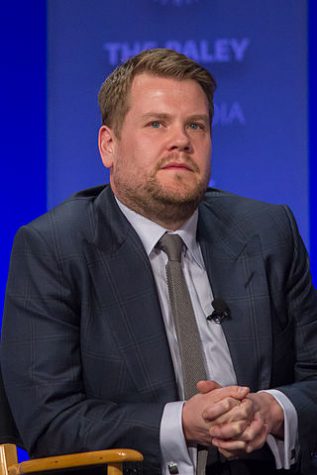 The effects of COVID-19 have been detrimental to small businesses across the nation. With unemployment rising to 15%, the United States economy is at its lowest point since the recession of 2008. In countless US living rooms, news stations blare of the latest economic updates, distressing the citizens tuning in. Particularly, networks have focused on the devastating impact the coronavirus has had on the restaurant and retail industries. The freedom to go to places like malls, bars, and department stores has been stripped from individuals who may ordinarily go out to eat or shop multiple times a week. 

On the surface, it seems as though these industries have been hit the hardest, simply because they require face-to-face interaction. Yet, a closer look at the adjustments the entertainment industry has been forced to make as a result of COVID-19 reveals the virus has also had an extreme effect on artists, actors, talk show hosts, and performers. 
From the safety and security of their homes, many American citizens have turned to binging shows on platforms like Netflix and Hulu, as both a form of entertainment and a distraction from the depressing reality. However, when watching cable TV, whether it be Governor Baker's press conferences, or "Jimmy Kimmel Live," the dark truth cannot be avoided. Ordinarily, fans watch hits like "The Late Late Show with James Corden," "The Tonight Show Starring Jimmy Fallon," and "Saturday Night Live!" because their jokes, skits, and games offer a promising laugh. But with the coronavirus putting millions out of their jobs, the entertainment industry has been changed, possibly forever. 
The sound of audience's laughter when Ellen DeGeneres jumps out and scares one of her celebrity guests was once comforting and familiar; now fans wonder if they'll ever hear it again. News broke mid-April that many of Ellen's employees were outraged due to their poor treatment amid the pandemic. More than 30 members of her crew revealed they received no written documents updating them on their pay or hours, and after making this, public producers told them their pay would be reduced by 60%. The Ellen Show's following and popularity has grown immensely over the past decade, and the fact that some of its most dependable employees are now struggling over their salaries is sparking the realization for many that no one is safe from the virus. 

But the hit day program is not the only show that has been significantly altered over the course of the past few months. For example, late-night talk show hosts like Jimmy Kimmel have been forced to work while sheltering at home, without their iconic music and lights. News outlet Variety hits the nail on the head when comparing the late-night programs to video podcasts, with "the hosts working to entertain viewers with one-one-one video interviews and an array of jokes that don't come with the instant feedback to which fans have become accustomed." 
While Jimmy Kimmel has been able to adjust to this new normal, other shows have halted production altogether, like "The Tonight Show Starring Jimmy Fallon" and "Late Night With Seth Meyers." Along with these live television programs, production on several new movies and sitcoms has been postponed like "Riverdale" and the highly anticipated "A Quiet Place II." Additionally, all movie theaters in Los Angeles and New York City have been temporarily closed, and numerous artists like Billie Eilish and Harry Styles have postponed and even canceled their tours. 
This drastic decrease in revenue for the entertainment industry as well as the absence of a full crew and in-studio audience has been difficult for on-screen guests to adjust to as well. For example, best selling author of household tips book Who Knew, Bruce Lubin, was faced with the task of broadcasting on national television from his kitchen. In his words, "Broadcasting on HSN from my kitchen via Skype certainly was a challenge. I had to improvise on the lighting, and use my kids as cameramen. The hardest part was not being able to interact with the host,  who always stands next to you on set and leads everything…HSN always broadcasts live, so the viewer is used to seeing less than perfect TV. They sure got to see that from my kitchen." 

Every aspect of the entertainment industry is changing, and everybody is being forced to think on their feet and do whatever they can to still create a worthwhile product. The end result is rarely as good as what they're accustomed to, but like anything, this is a learning curve, and they're starting to figure it out.
Leave a Comment
About the Contributors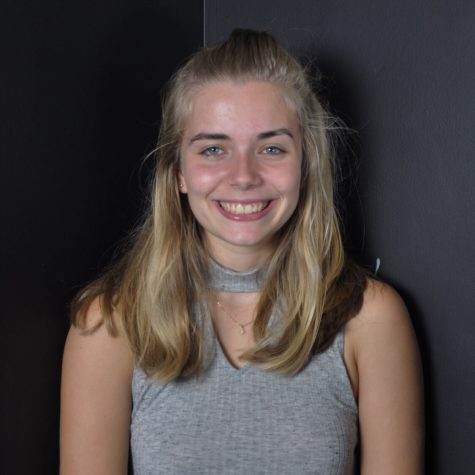 Kate Riccio
Kate Riccio is a senior at Hamilton-Wenham. She enrolled in journalism because she is interested in pursuing it in the future. She likes playing lacrosse,...