How People Kept Busy During Quarantine
Throughout the tough times of the global pandemic, people truly tried to make the most of them. Many people took new hobbies upon themselves, connected with old friends over zoom "parties," or learned something they have always wanted to do but just never found the right time. Also, with stores and everything being shut down, many people had to improvise when it came to basic necessities such as hair cuts or bathing a pet from home. One of the most popular hobbies people enjoyed doing was baking or making their own sanitary products or masks instead of buying them. People used their imaginations and creative minds to get them through the hardships of COVID-19.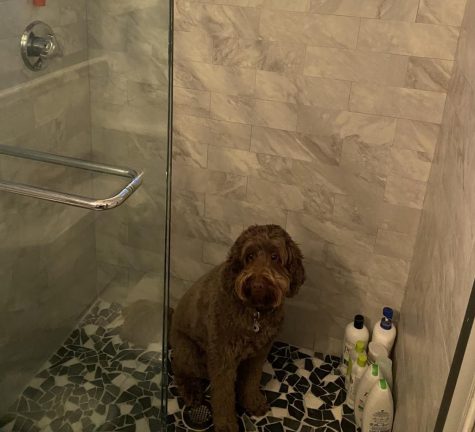 Gus could no longer go to the dog spa because it was shut down during the spring. Gus was taken on multiple walks during lockdown because it was one of his family's favorite activities to do. This left Gus being very dirty and in need of a wash. Gus was washed from home multiple times. This saved money and Gus a dreadful day at the dog spa. Fortunately, the dog spa opened back up, making it much easier for Gus to get cleaned.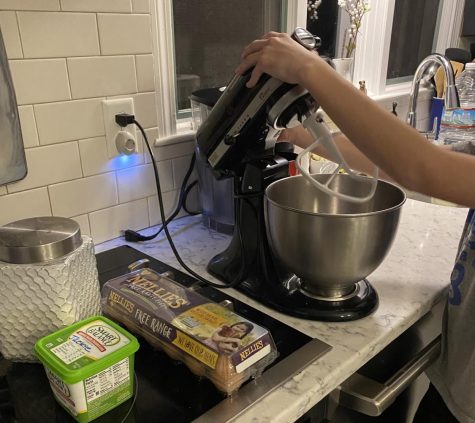 Baking was one of the most popular activities during the lockdown. Many people learned different recipes and mastered a skill that they may not have been the best at before everything was shut down. Baking also limited the number of times people needed to go out and buy certain products, making it the safer alternative. Baking also kept many people very busy and took what was going on in the outside world out of people's minds for a portion of their long and boring days.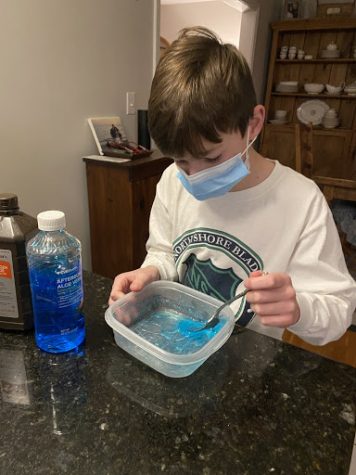 This picture shows hand sanitizer being made from home. During the first few months, when covid-19 was just settling in, there was a huge hand sanitizer shortage. Some people were selfish and tried to buy as much as they could for themselves, leaving many with none.  They even tried to profit from people's pain and sold the store-bought hand sanitizer for a profit. Many people got creative, and with a little research, they were able to make it on their own.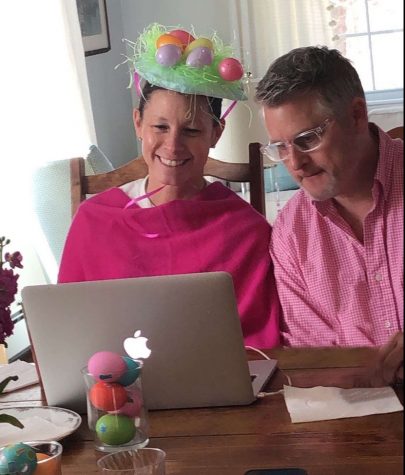 Many people connected with old friends or just simply stayed in touch with friends and family over zoom. The picture above was taken on Easter of 2020 to make people feel connected with one another. On this zoom call, they played games and caught up with each other virtually. Zoom was a great way to re-connect with people and make life more enjoyable during the covid lockdown. Personally, I zoomed many times over lockdown to catch up with my friends and see what they were up to. Actually seeing people, even if it was virtually, helped me get through the hardships of lockdown.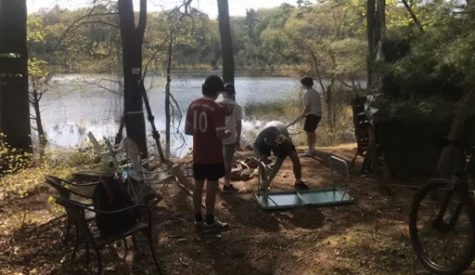 Others brought out the creative side of themselves. The picture above shows local boys building a fort in the woods. Building a fort in the woods gave these boys something to work on each day to try and make it better and better. After it was all built, it also gave them a place to all hangout. This was a good covid activity because the boys were outside getting fresh air while still being able to feel close with one another. Photo by Ethan Minster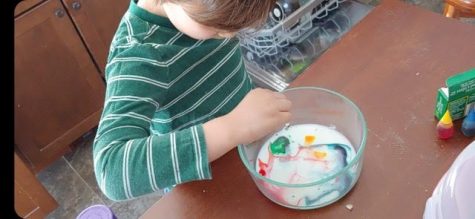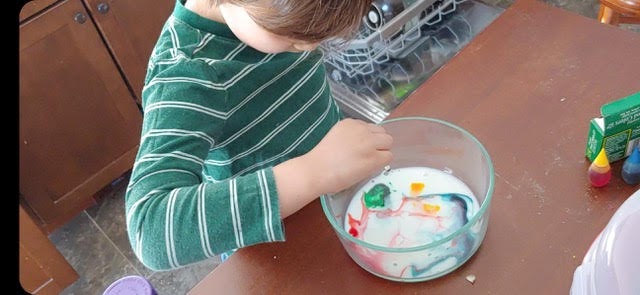 Many people got very creative to pass the time. The picture to the right shows a local child conducting a science experiment. Activities like these can inspire children and help their brains stay creative while schools were shut down due to Covid-19. This is also a great way to incorporate some hands-on activities for younger children.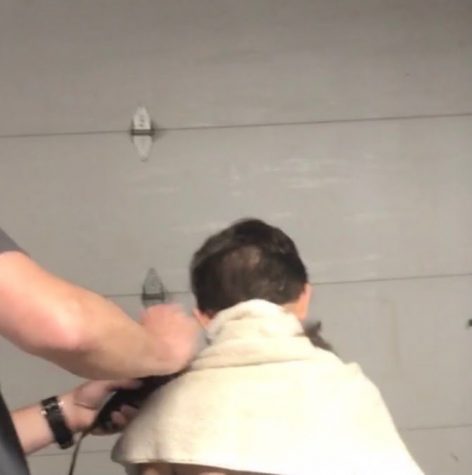 At home, haircuts were another very popular activity that people participated in. Since salons and barbershops were closed due to covid, this left people to improvise. Many people gave one another hair cuts, and even though they were not the most professional, they sure worked in the moment! Another bright side of getting haircuts at home was that you didn't have to spend a dime or lift a foot to go anywhere. At home, haircuts kept people safe, and they were very convenient.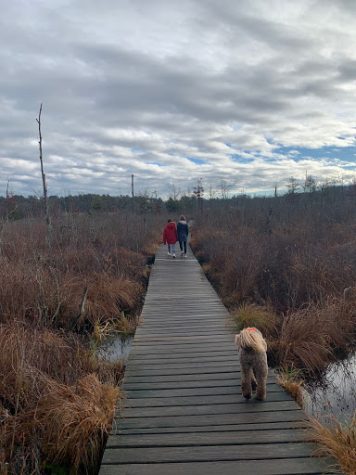 Out of all lockdown/quarantine activities, walks were probably the most popular. Walks were a great way to get out of the house and get some good quality fresh air when you couldn't take being locked up in your house anymore. Walks were also safe activity because they were outside, meaning air was circulating around. Personally, walks were my favorite activity during lockdown because I got the chance to leave my house and life felt a little more normal when outside the house. I know my dog Gus also enjoyed getting a lot of extra exercise during this time period.  Photo by Jordi Chapdelaine 
Leave a Comment