Student spotlight: Klaudia Rushi — from student to athlete to influencer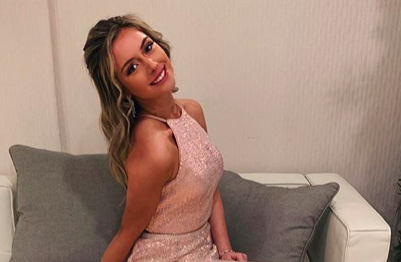 From 7:40 to 2:20, 6 hours and 40 minutes that's how long Hamilton-Wenham Regional high school students spend in school every day. When the clock strikes 2:20 everyone is in position to sprint to their cars, navigate the parking lot and say "goodbye" to this place for a day.
They are ready to get home, turn off their brains and be done with hard work until the next morning. This is not the reality for many students though. Most students at Hamilton-Wenham participate in grueling sports, clubs and activities and jobs.
While we may be familiar with the extracurriculars provided by the school, not many of us know about the interesting jobs that our peers hold.
Many Hamilton-Wenham students have fascinating jobs outside of school that helps enrich their lives and learning outside of a strictly academic environment.
Klaudia Rushi is a Junior at Hamilton-Wenham. She is a choice student from Beverly and transferred here this school year. She is a conscientious student and an avid soccer player. Outside of school and sports, Klaudia works at the Ultimate prom and promotes its large inventory of dresses on Instagram.
The Ultimate Prom is a women's apparel store that carries prom, and other formal occasions, attire. It is a large company with several locations around New England, and it is continuing to grow.
Moving into bigger retail spaces, selling more dresses, and hiring more employees. It has become a staple for many girls during the prom season.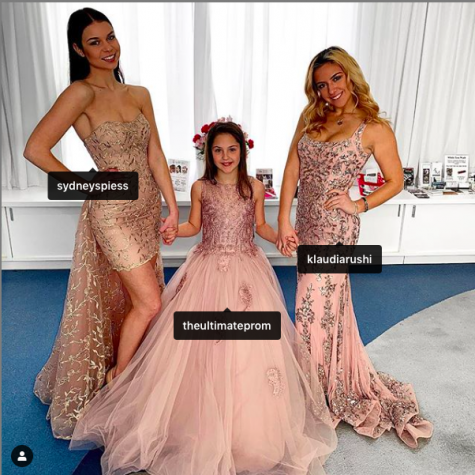 Klaudia holds two jobs at the moment, on top of school and soccer, and recently added the Ultimate to her list. She told me that she first started working at the Ultimate in early December.
When I asked exactly why she chose to work at the Ultimate Prom over any other company she told me, " I thought it would be really fun and not really feel like work. I really enjoy anything creative, I love fashion, I love photography and I really enjoy the social media aspect that I get to experience at this job."
I was fascinated to hear about the "social media aspect" of Klaudia's job. Most teenagers Klaudia's age babysit or work a typical desk or retail job. It is interesting to hear that there are other opportunities out there for kids who want to work in a more creative environment.
Klaudia told me that she started promoting dresses on social media right away at the Ultimate. Klaudia explained to me, "A part of my job description is to promote their products on social media. Every time I go into work I have to pick out some new inventory, take pictures in the dresses, and post them on the company Instagram. It is really a great experience for me, not only to get to try on a ton of beautiful dresses but often I get to meet the designers that created them as well."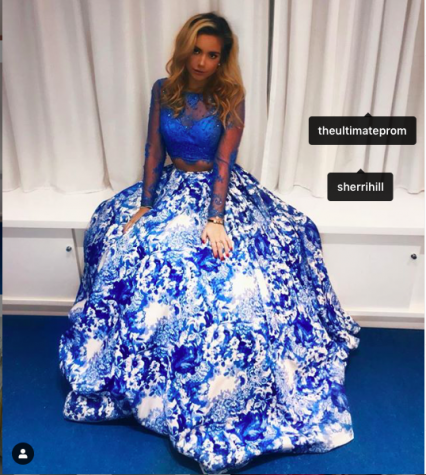 With all the time and effort that she put into perfecting these Instagram post for the Ultimate and her love of creative arts and obvious interest in business, I wondered if Klaudia used this job as a sort of stepping stone for later in life.
I wondered if what she did at the Ultimate at all related to what she wanted her future to involve. Klaudia told me, "Yes, this job definitely has aspects that I would like to transfer into my adult career. I am pretty active on Instagram and I am trying to grow my brand on social media and would love a job in this industry later in life."
The experienced that she has gained in regards to social media management has seemed to help her tremendously on her growing personal Instagram as well. Her account (@KlaudiaRushi) has amassed 4,189 followers as of April 2019, and she is still growing.
Klaudia has put a lot of time into her job at the Ultimate and has gained valuable experience to bring to her future career, but we cannot forget that she is still a high school junior and must deal with a workload full of honors and AP classes. Klaudia told that the key to balancing school work and sports is to advocate for yourself and try to put in place hours that work best for you.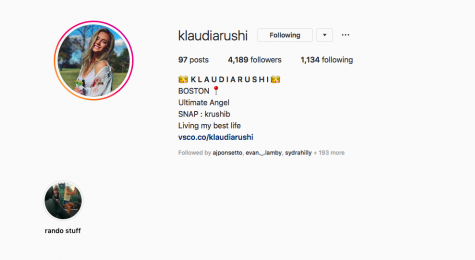 All in all, Klaudia seems to really enjoy her work and gets a lot out of what she is doing. She has found an industry she really enjoys and is doing what she can to break into in high school. She is a great example of a student that is juggling school, sports, and work and thriving in all areas.
Leave a Comment