As my friend and I walk down the streets of Salem, we find ourselves looking around, cautious about our safety.  Who would protect both of us if we were met with someone who had bad intentions? Unfortunately, these concerns are not unwarranted. 
According to the FBI — Crime Clock, a violent crime occurs every 26.3 seconds, a murder is committed every 32.1 minutes, and rape takes place every 3.8 minutes in the US.  
People should be prepared to protect themselves, which is why high school students should required to take self-defense classes.
The website Findlaw.com explains Self-Defense is a forceful/violent way to protect yourself and or a third person from harm.
As a student soon to graduate High School, I'm disappointed I didn't have a class that taught me how to protect myself. I feel overwhelmed and unprepared for this new responsibility. Math, English, History, and Science are all important, but they cannot protect me from danger.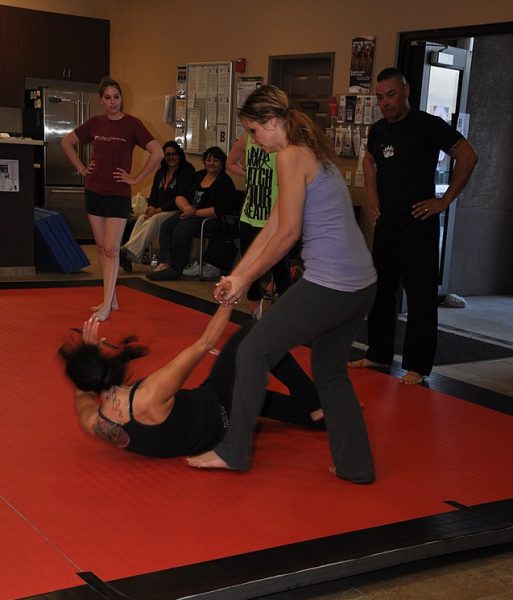 According to KMDlaws.com, in college, one out of five women and one out of sixteen men are sexually assaulted before they graduate.
Safety is a concern not only for students but also for their parents. They send their kids to college with no knowledge of how to protect themselves. Parents are never at ease while their kids are away at school.
As a child, I never worried about what would happen to me because I grew up in a safe community. I was shielded from reality by my parents. However, I was scared when I realized that I would be going to college and living in a different state without protection.
Teaching self-defense classes in High School would ensure students know how to protect themselves with only their hands.  It would give them a sense of confidence away from home. 
Self-defense classes can't come too late.  In Self-Defense Success Stories, one survivor of assault,  Janice, talks about how she fell asleep and woke to a man standing at the side of her bed. She escaped and got him arrested, but she suffered from PTSD. To manage the PTSD, she got into a class that taught her how to protect herself. This helped with her stress and overall mental health. 
Some may believe that having a self-defense class in schools encourages violence or leads to a false sense of security. However, self-defense is a valuable mechanism that isn't meant for violence unless a student or adult is being attacked, kidnapped, or sexually assaulted.
Students should feel a sense of safety when walking in town, on campus, etc. By adding self-defense into school electives, students can protect themselves, their friends, and their families.
Reach out to your local school administration and school boards and encourage them to add a mandatory self-defense class as a graduation requirement. 
While hopefully, most people will never need to use self-defense,  there is no harm in knowing how to protect yourself.