HWRHS Gymnastics: the best team you've never heard of
Hang on for a minute...we're trying to find some more stories you might like.
When you think of winter sports you think of basketball, hockey, and maybe even swimming. But no one thinks about gymnastics. Hamilton-Wenham combines with Manchester-Essex to form a successful gymnastics team. They practice and hold home meets at Iron Rail Gymnastics Academy in Wenham. Over the past two years the gymnastics team has been one of our most accomplished teams, winning CALS two years in a row. The captains are Rose Wosepka, a senior at Hamilton-Wenham, and Annika Dahlin, a senior at Manchester-Essex. They had a great year, ending the season by winning almost every meet. The following students participate in this sport:
Rose Wosepka '19 (Hamilton Wenham)

Annika Dahlin '19 (Manchester Essex)

Ellie Pitkin '20 (Hamilton Wenham)

Maggie Monroe '20 (Hamilton Wenham)

Rachel Lee '20 (Hamilton Wenham)

Audrey Fusco '21 (Hamilton Wenham)

Tess Richards '21 (Manchester Essex)

Avari Litka' '21 (Manchester Essex)

Abby Benack '22 (Hamilton Wenham)

Sophie Strozier '22 (Hamilton Wenham)
About the Writer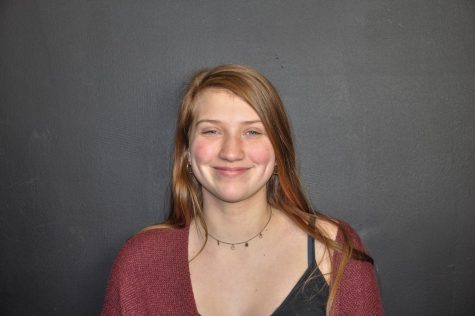 Vivienne Willett, Staff Writer
Vivienne Willett is a freshman at Hamilton-Wenham Regional High School. She is a member of the HWRHS swim team. Vivienne loves to write and her favorite...